The last few weeks I felt extremely drained and a bit anaemic due to ladies monthly issues. I have also been waking up with a bit of  a headache. I received a message from Tasneem from Reviv to come and get a complimentary Royal flush treatment at the drip bar in Sandton City Nelson Mandela square. Tasneem tracked me down a few months before. Although  I was intrigued, the thought of needles made me a bit squeamish. As I was feeling fatigued, I decided to try it and see what the fuss is about, and  why all the celebrities are going gaga about this IV vitamin energy  therapy treatments. I am a very lazy eater when it comes to eating breakfast.  Madala bought a nutribullet and has been patiently making the ABC juice for weeks now. You have to take  the juice first thing in the morning  when you wake up. I always made dua hoping there was a much easier lazier way to get all the vitamins and minerals into your body with least effort and maximum benefit.  As I read about the IV (intravenous) therapy it seemed like it was exactly what I was looking for. A quick effective way to get all the nutrients your body needs to where you body needs. Usually you have to eat food by the kgs or take supplements. Even after this your body does not get optimally all the nutrients and the recommended daily allowance needed.  With IV it is said you get what your body needs straight into your blood stream and you feel the effects immediately and lasting effects for a few days to up to weeks.
I went on Tuesday 10 May 2016 with Madala to accompany me for moral support.  I completed a medical questionnaire and then went into the nurses room which I was dreading. The nurse came in an assured me it would be quick and painless to insert the needle.She took my blood pressure which was ok. I was surprise it was fine even though my heart  was beating fast because of the thought of needle.  At that point I realised I gave birth naturally twice so this pin prick could not be that bad. The nurse sprayed some anaesthetic spray to numb the area and then inserted the needle. I did feel something but nothing to cry about. I went into the lounge area where the drip was administered. I was given the Royal Flush drip which is for hydration, replenishing minerals and vitamins, gives you an energy boost, decreases inflammation,detoxifies the body and cleanses organs. It took about 45 minutes to go through the two bags of drips.  It felt to me like it  went faster than the normal time. I am  sure my body was starving for these natural nutrients. Tasneem assured me before it was all natural and halaal.  Thereafter I had a b12 booster shot. That was painful, I won't lie and felt its effects a few minutes even after I left.
That morning before the Reviv treatment,  I tried as much as possible to have my normal morning routine.  After the Royal flush, I immediately felt that my headache was gone but my eyes felt a bit heavy. My body was not feeling as tired as the days before. To describe my eye heaviness – it was like the side effect after eating a heavy rice meal after jumuah and than you want to have a lekker snooze. I felt immediately hungry and had to stop at Nandos to eat something which is very unusual for me to feel hungry as I can go for hours without eating. This I assume,  is the immediate side effect of B12 to improve and balance the appetite.  I felt like my body had more energy and my skin had more nur i.e a glow. I went about my day still feeling the heaviness of the eyes which is a side effect of detoxing apparently. I had an early night. When  I woke up at 4h30 the next morning I felt very energetic and refreshed. My children were amazed to see me in the kitchen so early in the morning all bright eyed as I am usually not a morning person at all.  I did have a slight headache but it was not as bad as the past few days. I took an iron water supplement that I have taking the past few days and headache went away. I was extremely productive the entire day till 1am the next morning. The mental clarity was amazing and I was very active for the whole day. I felt more energetic and managed to cross out many things that I have been procrastinating about for weeks now. Then I started spring cleaning in the evening i.e why I slept at 1am that Wednesday night or Thursday morning. The next day due to the lack of enough sleep and buying out all the nappies at the baby expo for my beautiful niece, I felt sleepy. I was running on half the amount of usual sleep but my body seemed fine. I called it an early night again Thursday night and Friday again woke up early and was productive for most of the day and continued with my winter spring cleaning.  Amazingly I am not feeling cold this winter week. I usually feel extremely cold in winter and usually sit on top of the heater. My hands get very cold as well. I  woke up the past few days and even though it is 18 degrees I am not as cold as usual.
I was feeling drained exhausted JazakAllah @MuhiuddinMia for @Revivsa Royal Flush drip, haven't stopped spring cleaning & it is winter

— Nanima (@nanima) May 13, 2016
@nanima my pleasure. If I give you another Royal Flush would you come spring clean my place too ???

— Sayed Muhiuddin Mia (@MuhiuddinMia) May 13, 2016
This worked well for me as I was feeling drained and needed to get the energy levels back to normal. It is a health management and wellness and should never be a replacement for health care. I am sure this would have been beneficial to rehydrate Madala and get all the vitamins and minerals back to balance after Madala ran the comrades marathon last two years.  For it to work optimally do not over do it like I did. Also it is a good idea to eat regular meals and have good balanced sleep for it to be effective.   It is now Day 4 and after a good night sleep I am still feeling good and much better than weeks before, I am not feeling fatigued at all  but as I write this I am feeling it is now time for lunch..  It is always best to ask your GP i.e your doctor first if this is suited for you especially if you have health complications.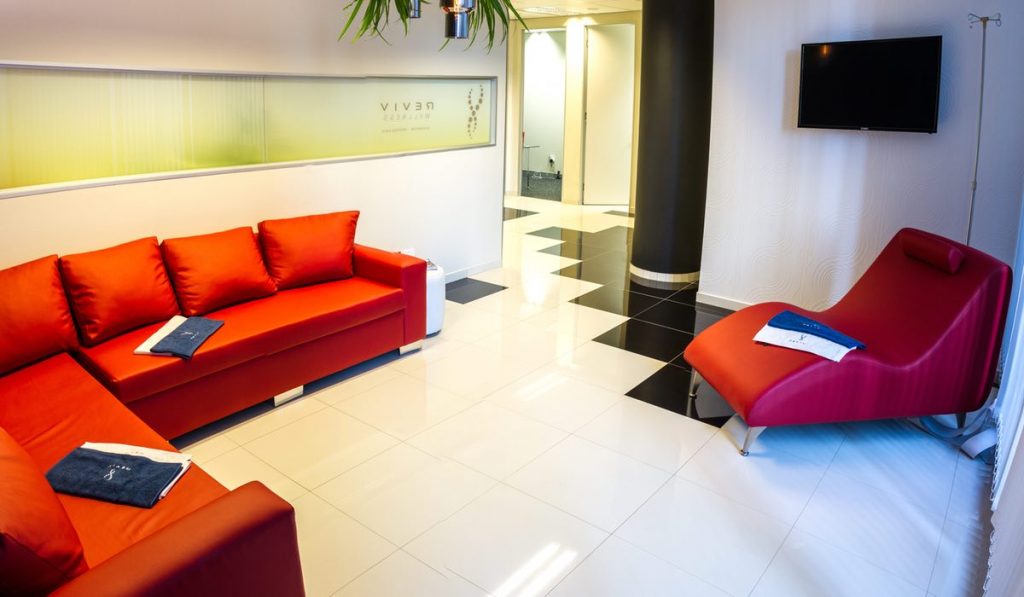 ABOUT REVIVME TREATMENTS  INFORMATION FROM Sayed Muhiuddin Mia
Administered through an I.V, the REVIV treatment gives you 100% of the benefit of all included ingredients used. If something is taken orally, you lose between 50-60% through your digestive tract, making IV's more effective. With entirely natural ingredients in all I.V's which consists of vitamins, minerals, electrolytes, amino acids & anti- oxidants, this ensures you get the best from all REVIV treatments. (Only the "Recovery Infusion" contains some medication)
With a team of high profile and experienced medical & wellness experts involved in REVIV, which includes CEO, Sayed Muhiuddin Mia and Drs. Ibrahim and Mohammed Moosajee of  Drs. Moosajee & Partner. Mohammed is well known for his role as Team Manager and Doctor for the South African Cricket team, as well as a consulting physician to Kaizer Chiefs FC. Ibrahim is REVIV's Medical Director, who ensures great service as well as the best results from all REVIV treatments.
Reviv IV Infusions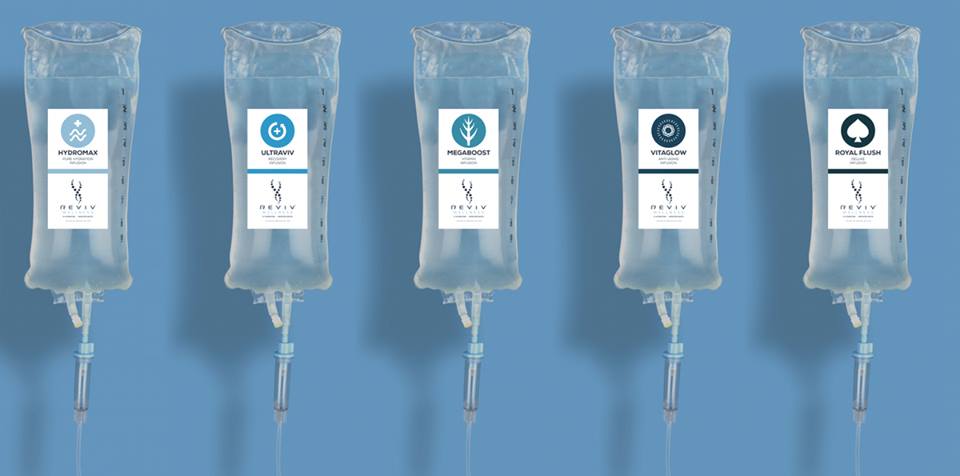 MEGABOOST: Vitamin Infusion
To radiate on the outside, you must be balanced on the inside. The signature vitamin infusion MEGABOOST restores your body with minerals, different anti-oxidants, electrolytes to bring your body back into equilibrium, maximizing your productivity, leaving you feeling healthy and refreshed.
Restores Hydration
• Replenishes Essential Minerals & Vitamins
• Boosts Immune System
• Delivers an Energy Boost
• Detoxifies the Body
• Cleanses Vital Organs
VITAGLOW: Anti-Aging Infusion
Beauty is more than just skin deep. VITAGLOW rejuvenates your skin with high doses of the master anti-oxidant GLUTATHIONE to help you glow and stop time in its tracks.
Restores Hydration
Prevents and Reverses the Effects of Free Radicals
Rejuvenates Skin
Cleanses Vital Organs
ULTRAVIV: Recovery Infusion
Sleep deprivation, excessive workload, dehydration and overindulgence of nightlife can often result in fatigue, decreased concentration and you feeling run down. ULTRAVIV refreshes your body to help you recover from the toughest of days and nights.
Restores Hydration
• Decreases Inflammation
• Relieves Pain and Nausea
• Delivers an Energy Boost
ROYAL FLUSH: Deluxe Infusion
Living life to the extreme calls for the ultimate recovery. The premium infusion ROYAL FLUSH combines the recovery benefits of ULTRAVIV with the cleansing effects of MEGABOOST giving you maximum productivity and detoxification.
Restores Hydration
• Replenishes Essential Minerals & Vitamins
• Boosts Your Immune System
• Decreases Inflammation
• Relieves Pain and Nausea
• Delivers an Energy Boost
• Detoxifies the Body
• Cleanses Vital Organs
HYDROMAX: Pure Hydration Infusion
Athletic activity drains the body of hydration & salts and generates toxins. HYDROMAX rebalances your body with fluids fortified with electrolytes and antioxidants to maximize athletic performance.
Restores Hydration
Rebalances Salts
Flushes Out Lactic Acid and Toxins
Reviv Booster Shots
B12: Pure Energy Booster Shot
Daily routines can be energy draining. Vitamin B12 recharges your energy and allows you to tackle life head on.
Benefits
Increases Natural Energy Levels
Augments Red Blood Cell Production
Helps Regulate Sleep, Mood and Appetite Cycles
Boosts Immune System
Best For
Natural Energy Boost
 Slimboost: Metabolic Weight Loss Booster Shot
Maximize your metabolism and physique goals. The Slimboost injection stimulates fat burning and promoting natural weight loss.
 Benefits
Detoxifies the Body
Augments Red Blood Cell Production
Helps Regulate Sleep, Mood and Appetite Cycles
Boosts Immune System
Enhances Metabolism To Promote Natural Weight Loss
Best For
Organic Metabolic Enhancement
Glutathione: Wellness Booster Shot
 Wellness and balance are keys to maintaining a healthy lifestyle. Glutathione is an essential element for your wellness.
Benefit
Boosts Immune System
Suppresses Inflammation
Fights Damaging Free Radicals
Prevents and Reverses Cell Damage
Anti-Aging Benefits
Best For
Wellness and Aesthetic Maintenance
more info http://revivme.com/johannesburg
3rd Floor, West Tower
Nelson Mandela Square
Sandton, JHB 2196
Entrance behind Lattelicious elevators