ZOOM MEETING ID:
Join Zoom Meeting
https://us02web.zoom.us/j/7494225082
Meeting ID: 749 422 5082
Nanima's Female fiqh by Mualimah Shamila Jappie
Mualimah Shamila Jappie
Cii presenter of Masaailu lin Nisaa – understanding the beauty and intracies of all laws pertaining to the muslimah on Tuesday 15h00 till 16h00
Muallimah Shamiela has dedicated over 37 years to the enrichment and inspiration of minds and the upliftment of this Deen.
Muallimah Shamiela completed her Aalimah course at Madressa Niswaan in India in 1981. And on her return she made it her mission to help uplift the community. She had started numerous outreach programmes in many impoverished areas alongside her husband Marhoom Moulana Muhammad Naeem Jappie. She still continues to do social outreach work with her children under the banner of Baaqiyaatus Saalihaat – Ever Lasting Good Deeds which was founded by her Moulana and herself.
She began her Radio Career in 1998 as the first female Aalimah radio presenter on Radio Islam. Thereafter she moved to Channel Islam International in 2000 and for the past 18 years she still continues to saturate the airwaves with the word of Allah and the teachings of our beloved Mustafa Salallahu Alaihi Wassallam. Muallimah hosts Al Masaailu Lin Nisaa every Tuesday afternoon and The Treasure Box every Saturday morning on Cii.
Muallimah has always strived to educate herself further in the teaching field, having taught alongside her Moulana for over 22 years, teaching has and will remain her first passion. Muallimah had for many years taught revert Muslimaat to love this beautiful Deen of Islam in Soweto, Kliptown, Eldorado Park and the like with her many beautiful and kind hearted Sisters. This work still continues.
Muallimah is also a Hijama therapist for the past 15 years.
Muallimah has also been afforded the opportunity to teach at Zakarriya Muslim Girls High School in Batley in the UK. She also worked at Islam Radio Digital in Bradford as well as presented programmes on Sunrise Radio.
When she returned from the UK she had started teaching at SAMA school in 2008. She had become the HOD for the Primary School in 2011.
Muallimah has since then branched off with her daughter to open their own Tutor Centre in 2015, under the name of Baaqiyaatus Saalihaat, where she and her daughter teach as they intend to educate the future ambassadors of Islam.
Promo video by:
Promo video sponsored by:
<
Ladies, is your salaah valid?
Is your fasting valid?
Are you suppose to be reading salaah but not sure?
Are you familiar with the rules of female fiqh?
Mothers! Does your daughter know the basics of female fiqh?
In the age of accountability does she know what is expected from her?
After I did a mini survey I was shocked at how little knowledge some had regarding this matter. I was even more shocked that our learning institutes were not teaching this subject to the girls adequately. It is of utmost urgency we educate ourselves and especially our daughters regarding these masaail.It is a matter of obligatory acts of worship being valid or invalid.
Here is your chance to empower yourself and your child to learn from learned aalima regarding this matter in a fun way.
If you have any questions for the Mualimah we will have Q&A session.


Hijab Style Awareness
Are you trying to get your teenage daughter to love the Hijab.
We will be introducing Hijab in a very beautiful way to encourage our young ladies to be more enthusiastic about adorning the hijab.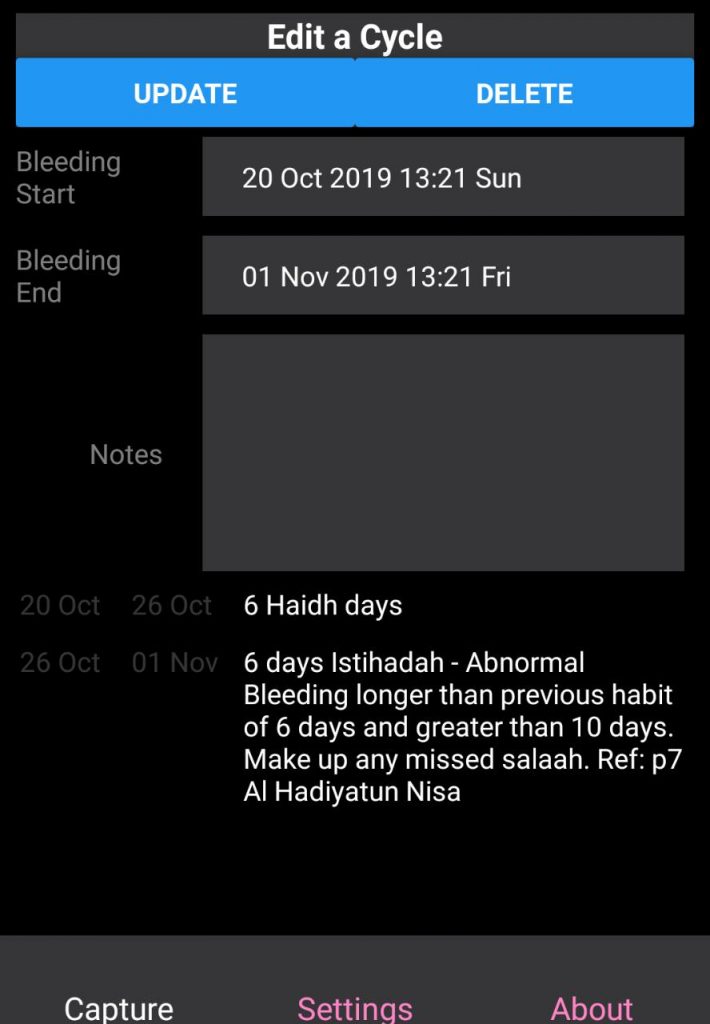 Subscribe
If you enjoyed this article, subscribe now to receive more just like it.