Here is a tip from our middleburg wonderbag agent Atiyya Gardee
How to get out of the kitchen faster pre-iftaar.
With the winter months, the time between Asr, maghrib and Esha is very close to each other and can be very hectic.
By using my Wonderbag to keep savouries hot, i can get that last hour free of kitchen duties, and still have crispy hot samoosas.
First, get your equipment ready.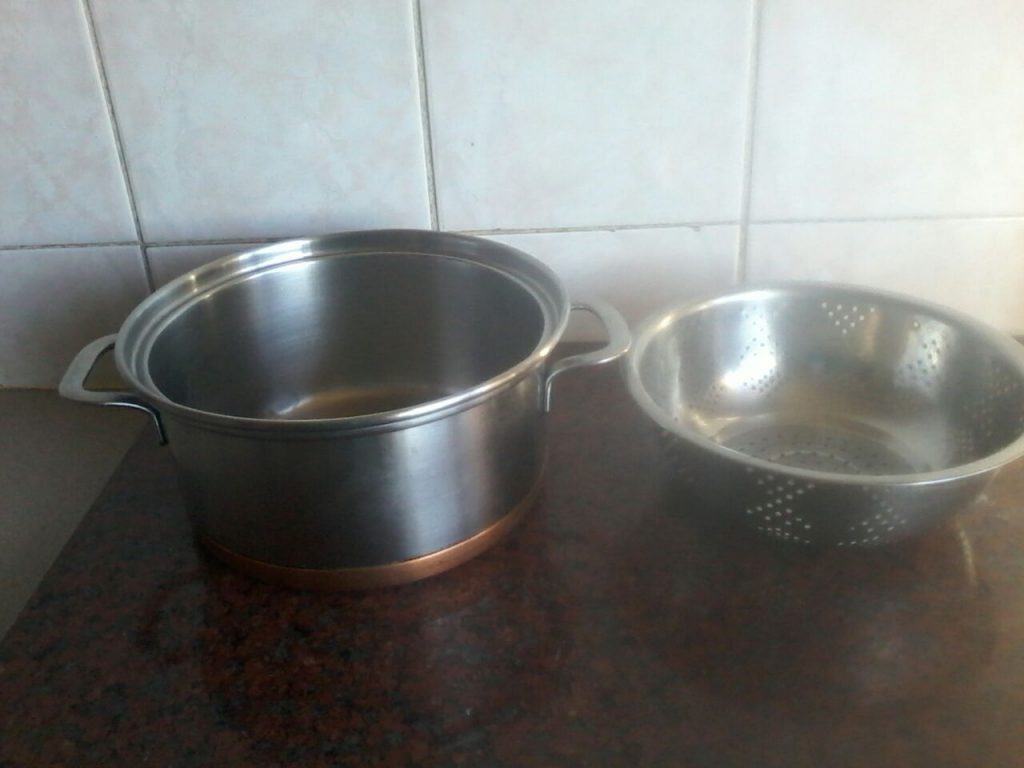 You need your smallest colander and a pot it fits into. This colander was forgotten here by my sister – thanks sis. It has to be the smallest you have because air space in your pot means heat loss
Here is the colander fitting snug.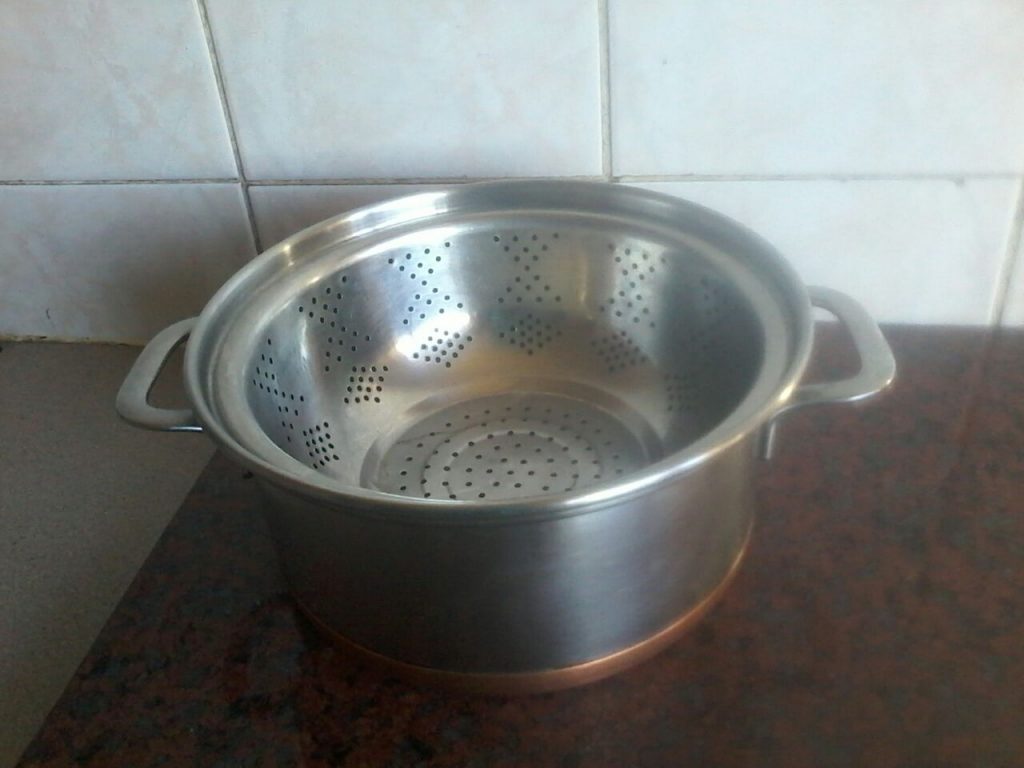 Second,  fry your samoosas.  I don't use a paper towel to drain them on because… Well just because. The colander is there to do that
Golden fried aaloo samoosas
Third,  important step: add a paper towel or  clean dishcloth (more eco friendly) beneath your pot lid. This catches steam that would make your samoosas soggy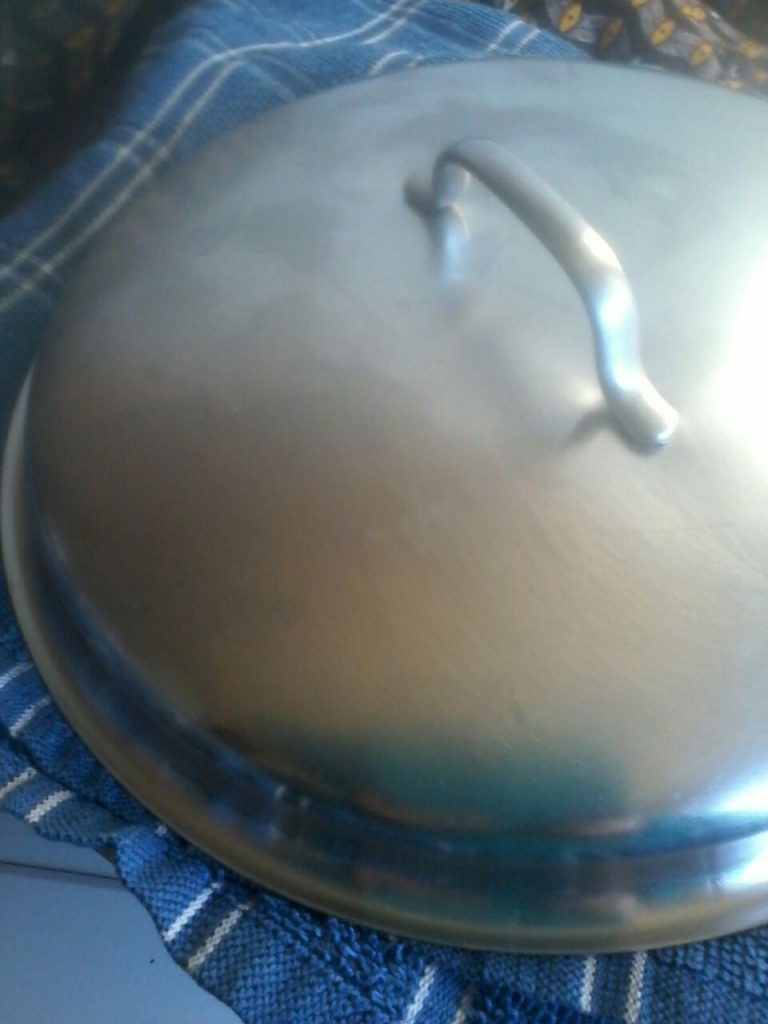 Fourth, bag your samoosas. You will notice in this pic that there's another pot already there. Thats our main course tonight but sometimes its our Almond Milk. I flipped the lid to fit a second pot on top.
That's it. Today I fried samoosas at 4pm, and we broke fast at 5.24. And samoosas were still hot and crispy. That was time out of the kitchen for us.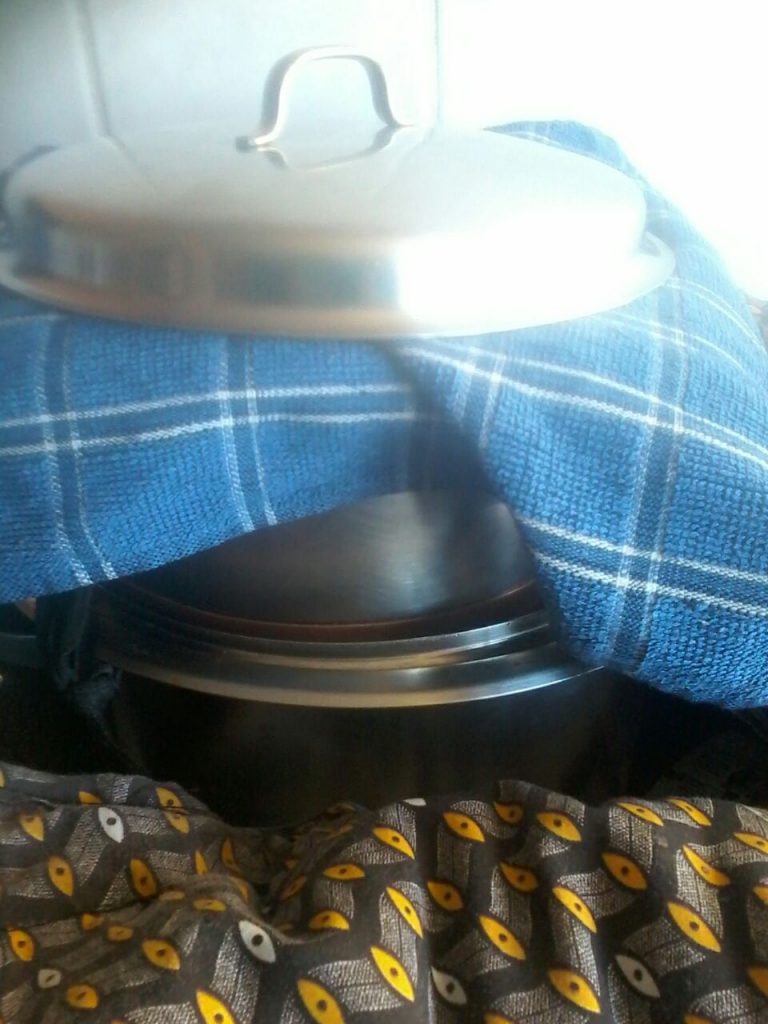 If you would like to buy a wonderbag visit http://shop.nanima.co.za for an agent near you
Nanima wonderbag agents
Greenside, Emmarentia – : 0827862738
Leandra, Kinross, Trichard, Secunda, Amesfort, Carolina, Ermelo – 0176831228 / 0721825786
Lenasia –  0827526162
Marlboro – 0747239171
Middleburg – 0815985772
Witbank 0136521095