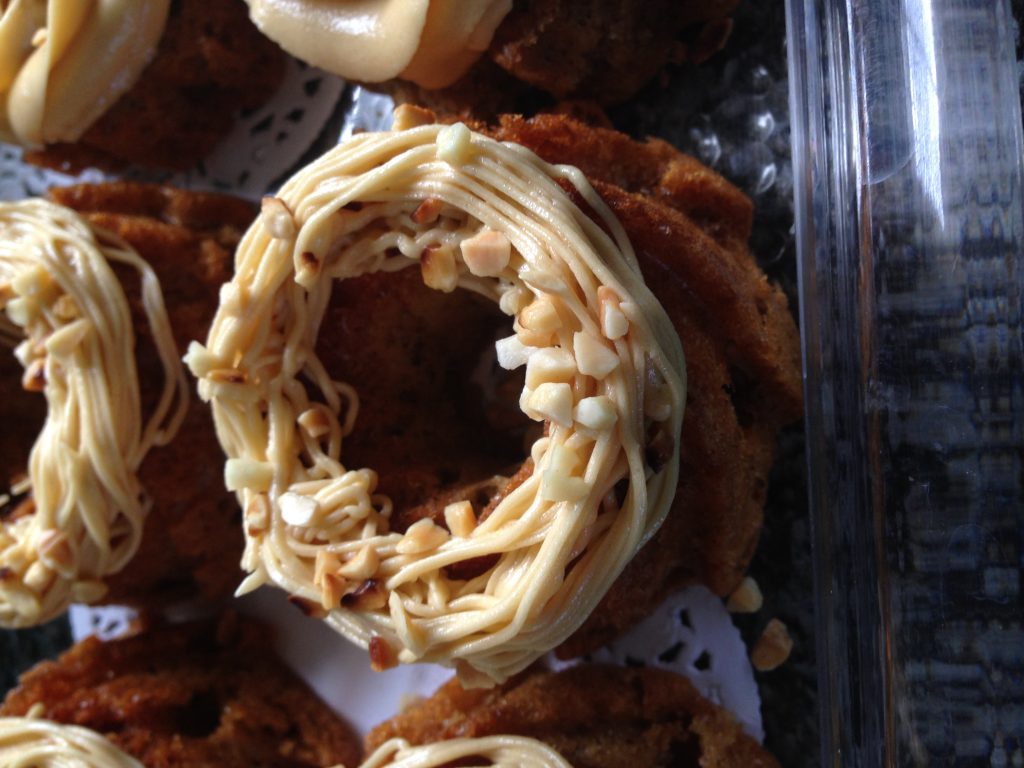 Ingredients
4 Eggs
1 Cup Castor Sugar
1 Cup Flour
2 Tsp Baking Powder
1/2 Cup Oil
1 Tblsp Coffee Granules
Method:
Preheat oven to 180 degrees.
Beat Eggs until light & fluffy. Beat in sugar until well blended. Add sifted flour to mixture and fold in gently. Then add in oil. Add sifted baking powder and act quickly lastly taking coffee granules with just enough boiling water to dissolve and add it to mixture. Mix well.
Bake @ 180 degrees for 30 minutes.
Icing:
125g Butter
2 cups sifted Icing Sugar
1 Tblsp Coffee granules dissolved in 2 Tblsp Milk (heated)
Beat butter until pale & white. Add in icing sugar slowly until all is blended. Add in milk mixture whilst beater is on to create a smooth coffee flavor icing thats just perfect to pipe.