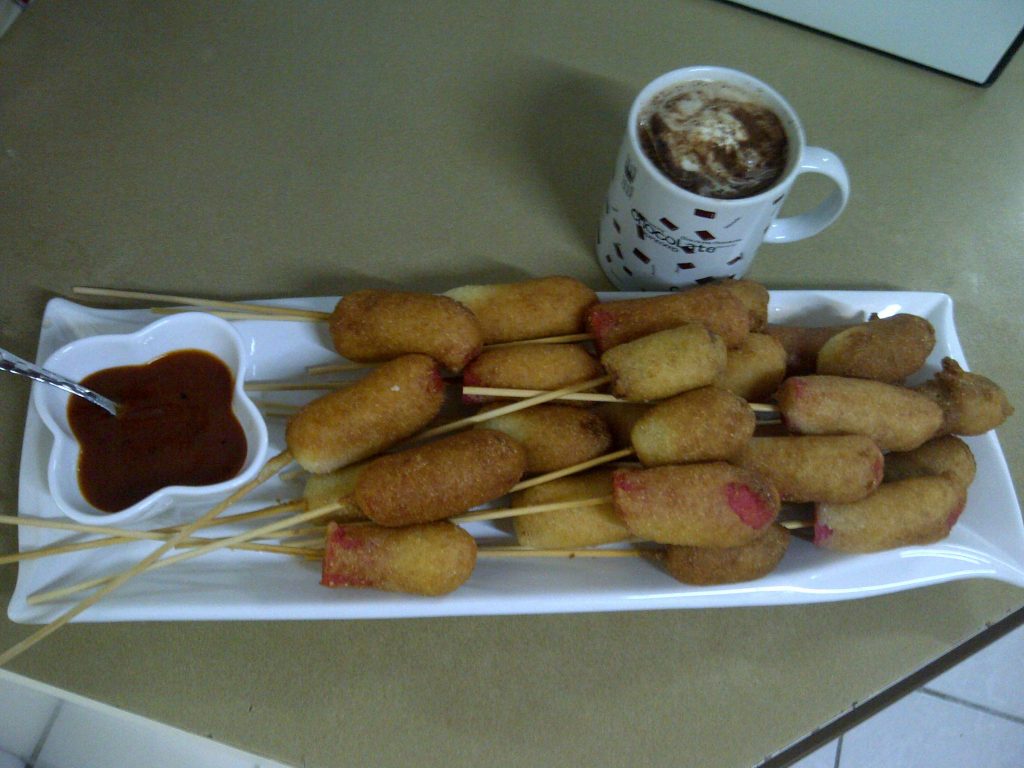 Ingredients
They are like hotdogs but only without the long bun
Ingredients
½ cup corn meal (mealie meal)
½ cup flour
1 tablespoon sugar
1 teaspoon dry mustard
1 teaspoon baking powder
½ teaspoon salt
½ cup milk
1 beaten egg
1 Tablespoon melted butter
Hotdog ( Vienna's) ,
Skewers,
oil for frying.
Method
 Before starting prepare viennas by putting them on skewers. I like making the viennas into half or use bite size viennas.
Combine all dry ingredients.
Add the rest of the ingredients to make a smooth but not thin batter.
Pour the batter in a tall glass.
dip the skewered viennas into the batter and fry in medium hot oil until golden in colour.
drain on paper towel.
Best when served hot with any chutney.