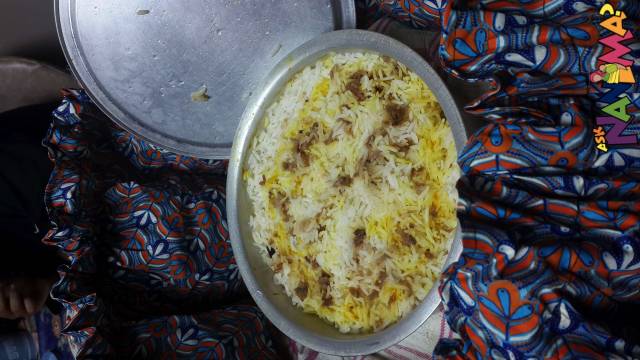 This is the recipe for my sehri biryani made in my wonderbag.
Ingredients
1/2 chicken cut and washed chooses pieces of you choice
About a 1/4 cup sour milk
3 tbsp lemon juice
2 tbsp red masala
1 and half tsp dhana jeero
1tsp arad
1 tsp whole jeeru
1 tsp salt or more to taste
Some pepper corns , tuj , and elachi
1 medium tomato grated
Handfull fried onions
2 potatoes peel , in quarts and fried
Handful of masoor boiled
2 cups rice parboiled
And 1/4 cup ghee
Method
Masala the chicken with all the ingredients except potatoes,
Let marinate for a while ,
Layer ur pot with white rice , ghee at the bottom and then masallad chicken add fried potatoes , spread rest of marinade over , lastly cover with the rest if rice , spread ghee on top and fried onions , add about 2 cups water and steam for about an hour on medium heat till almost dry , must be little water at the bottom , wrap pot in a dish cloth and put in the wonderbag .
Close bag and leave till sehri.
Enjoy!!
Ps, I have also made my mugh and made a  big pot of halleem in my wonderbag to perfection 🙂
Get your wonderbag now from http://shop.nanima.co.za