EISHKOM – What are your suggestions to lighten the load?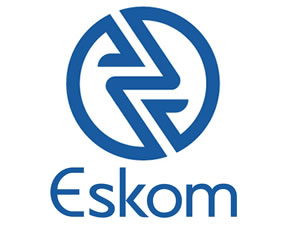 Click on logo or here for Eskom client loadshedding schedule
click on logo or here City Power Loadshedding schedule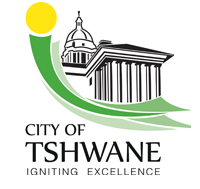 Click on logo above or click here on Pretoria/Tshwane loadshedding schedule
Click on logo above or click here on Ethekweni/Durban loadshedding schedule March 2014 
To view the schedules for your Metro/Municipality, please click on the relevant name in the first column. 
source: Eskom website
​
Energy Saving tips
from city of cape town website
GEYSER / HOT WATER CYLINDER
The geyser is the highest consumer of electricity in the home, so it is important to implement some or all of the following measures to appreciate significant energy savings.
Set the temperature thermostat of the geyser to the recommended 60oC, as the higher the setting the more energy is consumed.
Install a timer that switches the geyser on and off according to the times you specify, which prevents heating water when not necessary (e.g. during the day whilst at work). Alternatively manually control the geyser yourself by switching it on for an hour or so before using the hot water (e.g. in mornings and evenings). Switch off the geyser before you go away for two or more days.
It is not true that regularly switching a geyser on and off damages the thermostat, nor that more electricity is used if a geyser is switched on and off compared to leaving it on constantly. Both of these statements are fiction.
Buy a 'geyser blanket' from a hardware store, or wrap the geyser with batting (material in duvets) and heavy-duty aluminium foil secured with string (or even ordinary blankets). Up to 21% of electricity savings can be made using a geyser blanket.
Cover the geyser pipes with insulation piping or by wrapping a blanket or newspaper around them (especially the first 2-3m of piping closest to the geyser).
Vertical geysers are more energy efficient than those placed horizontally.
Consider installing a solar water heater (SWH), which uses the sun's energy to heat water during the day (renewable energy). A combined electricity/solar system is usually set up for back-up purposes. The initial installation cost is high, but electricity and money savings are apparent within a month and it will have paid for itself after 5-8 years.
Take a 5-minute shower instead of a bath (save water and electricity). If bathing, use as little water as possible.
Fit a low-flow shower head and tap aerator devices.
When washing up, fill the sink with warm soapy water instead of letting the hot water run whilst washing items individually.
Don't let the hot water tap run whilst shaving or washing; rather fill the basin.
Don't allow a hot water tap to drip; all you need to do is replace the rubber washer.
When washing your hands, use the cold water tap only.
Turn off the light(s) when you leave a room – don't leave lights burning unnecessarily.
Replace 'traditional' (incandescent) light bulbs with energy efficient bulbs: Compact Fluorescent Light Bulbs or CFLs. These use 0% less electricity and last 8-10 times longer. They are more expensive than normal globes, but they pay for themselves by saving energy over their lifetime. CFLs are not recommended if light is required for short periods only (less than 15 mins). When a CFL globe burns out, wrap it up in two plastic carrier bags and seal before throwing away to protect the environment (CFLs contain a small amount of mercury, about 5mg).
It is not true that you should leave fluorescent lights on rather than turning them off. Fluorescent lights require little electricity to start up, and although it does decrease the tube's life if you turn the lights off and on, the value of the saved electricity is greater than the increased cost of replacing the tube.
Use timer devices on plug sockets to switch lamps on and off for set periods of the night for example.
Use CFL bulbs, solar lamps, motion detector lights or photocell/day-night lights for exterior lighting.
Dimmer switches help regulate the light level and reduce electricity consumption (e.g. for recessed downlights).
Make the most of natural light entering the house.
Install a skylight to lighten dark areas in the day (instead of switching on a light).
General
When you're shopping for an appliance, think of two price tags. The first one covers the purchase price – think of it as a down payment. The second price tag is the cost of operating the appliance during its lifetime. You'll be paying on that second price tag every month with your utility bill for the next 10 to 20 years, depending on the appliance.
Switch off all appliances such as TVs, DVD players and stereos when they are not in use.
Many appliances continue to draw a small amount of power even when they are switched off. These 'phantom' loads occur in most appliances that use electricity. In the average home, 75% of the electricity used to power home electronics is consumed while the products are turned off. You can avoid this by unplugging the appliance at the wall.
Switch off your computer if you're not going to use it for the next two hours. It used to be better for older, mainframe computers to be left on, but this does not apply to modern computers.
Unplug seldom-used appliances, such as an extra fridge or freezer in the garage that contains just a few items.
Unplug your chargers/transformers when not charging items, as they still draw power. These include cell phone, digital camera, battery and cordless hand vacuum/tool chargers.
Buy appliances with an 'energy efficient' label or rating. The government is introducing a standardised energy-efficiency labelling system, for comparative rating purposes. An 'A' rating is most energy efficient, while a 'G' rating is the least efficient – click here for more. Products with the American ENERGY STAR label are also energy efficient (e.g. computers and monitors, provided that the power management features are activated).
Replace ageing, inefficient appliances with new ones after 10-15 years. Even if the appliance has a few useful years left, replacing it with a modern energy efficient one will pay off as much as 60% in energy savings.
Do not buy larger and more powerful appliances than you need.
Do not buy an electric appliance where a hand-operated one will do.
Use the correct appliance for the job, e.g. don't make toast in the oven.
Use a microwave oven, toaster, electric grill, pressure cooker, electric frying pan and bottle warmers where possible, as they use less electricity than other methods.
Air-dry laundry instead of using a tumble dryer. If you do use a dryer, dry a full load and make sure the lint filter is cleaned after each use to ensure air circulation.
Fold up your laundered clothes, so you don't have to iron them.
Do all your ironing at the same time instead of in stages. Switch the iron off before you are done, then complete ironing on stored energy. Use distilled water in steam irons to prevent calcium build-up.
Empty or replace your vacuum cleaner dust bag frequently.
Defrost food in the fridge the night before instead of defrosting in a microwave oven.
Instead of leaving appliances such as a TV or DVD player on stand-by mode, rather switch off at the mains. Leaving an appliance on stand-by is equivalent to leaving a 75W light bulb burning continuously.
Turn off computer monitors and computers completely rather than leaving them on automatic stand-by mode.
Stove / Oven
A microwave oven is cheaper to operate than a stove (for reheating and cooking).
Match the size of the pot to the size of the stove plate/element.
Make sure that the bottom of a pot has good contact with the stove plate and is not warped or uneven in any way.
Make sure that the stove plates are kept clean.
Keep lids on pots when cooking to conserve heat and energy.
For solid plate stoves, bring food to boil on high/max, then turn down to simmer until ready (or switch off and allow the latent heat to finish cooking).
Boil water in a kettle instead of heating up water in a pot on the stove.
Soak beans, lentils, samp and the like in cold water overnight. This will save time, money and several hours of cooking.
Don't cook food for longer than necessary.
Use a pressure cooker to conserve energy when you cook foods that take a long time, such as pot roasts and stews.
In the oven, cook several dishes of food at the same time.
Keep the oven door closed until food is cooked (use the oven light to check instead). Every time the door is opened, heat is lost and must be replaced.
Ensure that the rubber seal of the oven door is in good condition and that the door closes properly.
Don't use the stove or oven to heat a room; use an oil heater instead.
If you are about to buy or replace an oven, consider buying a convection oven, which uses less energy than a conventional oven and reduces cooking times substantially.
Consider replacing your electric oven and hob with a more energy efficient LPG gas model.
Kettle
Use cold water to fill the kettle.
If you are making one cup of tea/coffee, boil only enough water for one cup (don't boil a full kettle unnecessarily).
Store any surplus hot water from the kettle in a vacuum flask and use later for a cup of tea or for washing up.
Use the kettle to boil water for pots for example, as it costs less than boiling water on the stove or in the microwave.
De-scale lime build-up on the element (using distilled white vinegar), as this reduces efficiency.
Fridge / Freezer
Ensure that the rubber seals are in good condition and that doors close properly. Check by placing a piece of paper or banknote closed in between the door gaskets, which should be difficult to pull out – if not, replace the seals.
Place the fridge/freezer away from a potential heat source (e.g. oven, direct sunlight).
Avoid leaving doors open for longer than necessary, to minimise cold air escaping.
Defrost the fridge/freezer regularly (once every two months) – frost build up of 1cm or more increases running costs.
Frost-free fridges do not require defrosting, but use more electricity.
Don't set fridge thermostat setting higher/colder than necessary. Turn down even lower for periods when you go away for two days or more.
Fully stocked fridges/freezers maintain temperature better than empty ones, but do not overfill. Place water-filled bottles in fridge to keep in the cold. Water bottles in the freezer will also keep frozen food colder for longer during a power outage (crumpled newspaper also helps to fill any spaces).
Allow hot or warm food to cool down naturally before placing in the fridge or freezer.
Cover liquids and wrap foods stored in the fridge. Uncovered foods release moisture and make the compressor work harder.
Carefully clean the condenser coils of the fridge regularly, these are typically located behind or underneath the fridge. Leave a sufficient space (e.g. 10cm) between the fridge and wall for air to circulate around the condenser coils.
Replace old fridges/freezers that are less energy efficient than modern ones.
Washing machine
Short cold water wash cycles are much more economical than longer hot water washes. Detergents formulated for cold water get clothes just as clean. 90% of the energy used by the machine goes toward heating the water for warm washes.
Skip the washing machine's pre-wash cycle if the clothing is not particularly dirty.
A front loader washing machine uses less water and costs less to operate than a top loader.
Washing a full load of clothing is more economical than small/medium loads. If you are washing a small load, use the appropriate water-level setting.
If using a warm wash for bed linen for instance, set the machine to wash at 60oC instead of a scorching 90oC.
Dishwasher
Be sure that the dishwasher is full, but not overloaded, when you run it. Half loads cost you twice as much.
Instead of using the pre-rinse cycle, scrape food soil off plates and rinse briefly with cold water before placing in the dishwasher.
Use short cycles for all but the dirtiest of dishes.
Clean the filter regularly. Blocked filters reduce efficiency and waste energy.
Use a fan or ceiling fan where possible instead of an air conditioner, as they use much less electricity.
Keep all windows closed when operating an air conditioner.
Keep direct sunlight out by closing curtains/blinds.
Check the air conditioner filter regularly and clean or replace when necessary.
Install ceiling insulation fibre to keep your house cool (it reduces warm air conduction).
A north-facing house is best for taking advantage of the natural light provided by sunlight and for making best use of the warmth provided by the sun in winter when the sun is low, while being protected from the high summer sun.
Ensure that trees planted on the north side of the house are deciduous in order to shade north facing windows in the summer and allow the sun through in the winter.
Shade north-facing windows with overhangs or deciduous trees.
Install retractable shade awnings above west and east windows or install reflective film on windows.
Close windows, curtains and doors at night to keep heat inside a room and to reduce heat loss. Open curtains during the day to allow sunlight in.
Seal up cracks or holes in the home (caulking). Reduce air leakage on doors and windows by using weather strips to keep out cold air. Use a 'door worm' or 'sausage' to block out draughts under doors.
Use a fireplace (if installed) instead of a heater to heat up a room.
Close the fireplace flue damper when not in use.
Insulate the ceiling to regulate the temperature of rooms and prevent heat loss.
Cover bare/tiled floors with rugs or mats.
Wear warm clothing and use an extra blanket on the bed to keep warm.
If necessary, use an oil heater (with thermostat) instead of a bar heater. Set it at a medium/comfortable level.
Ceiling fans can keep you comfortable in winter too. Reversing the direction of the blades pushes warm air down in the room.
It is cheaper to use an electric blanket in bed instead of a heater in the bedroom.
Install ceiling insulation fibre to keep your house warm (it minimises warm air escaping).
Create a windbreak with evergreen trees/shrubs or a barrier to stop chilling winter winds.
Planting deciduous trees (which lose their leaves in winter) will provide cooling shade from the summer sun and permit winter sunlight to reach and warm up your home.
A north-facing house provides ideal natural light and is beneficial for winter heating when the sun is at a lower angle than in summer.
Swimming pool pumps use up to 20% of total electricity consumption in the home. Simply reduce the time interval for running the pump by up to two hours a day (e.g. 6 hours instead of 8 hours) in summer. Keep cutting back to establish the minimum amount of operating time required to keep the pool clean.
Use a pool cover. This will keep the pool cleaner, resulting in fewer backwashes and less strain on the pump. Due to lower algae growth in winter, the pump running time can be further reduced.
Clean/backwash the filter regularly and remove foreign materials from the strainer basket.
Spa baths/jacuzzis are one of the highest consumers of household electricity due to heating requirements and pump operation.