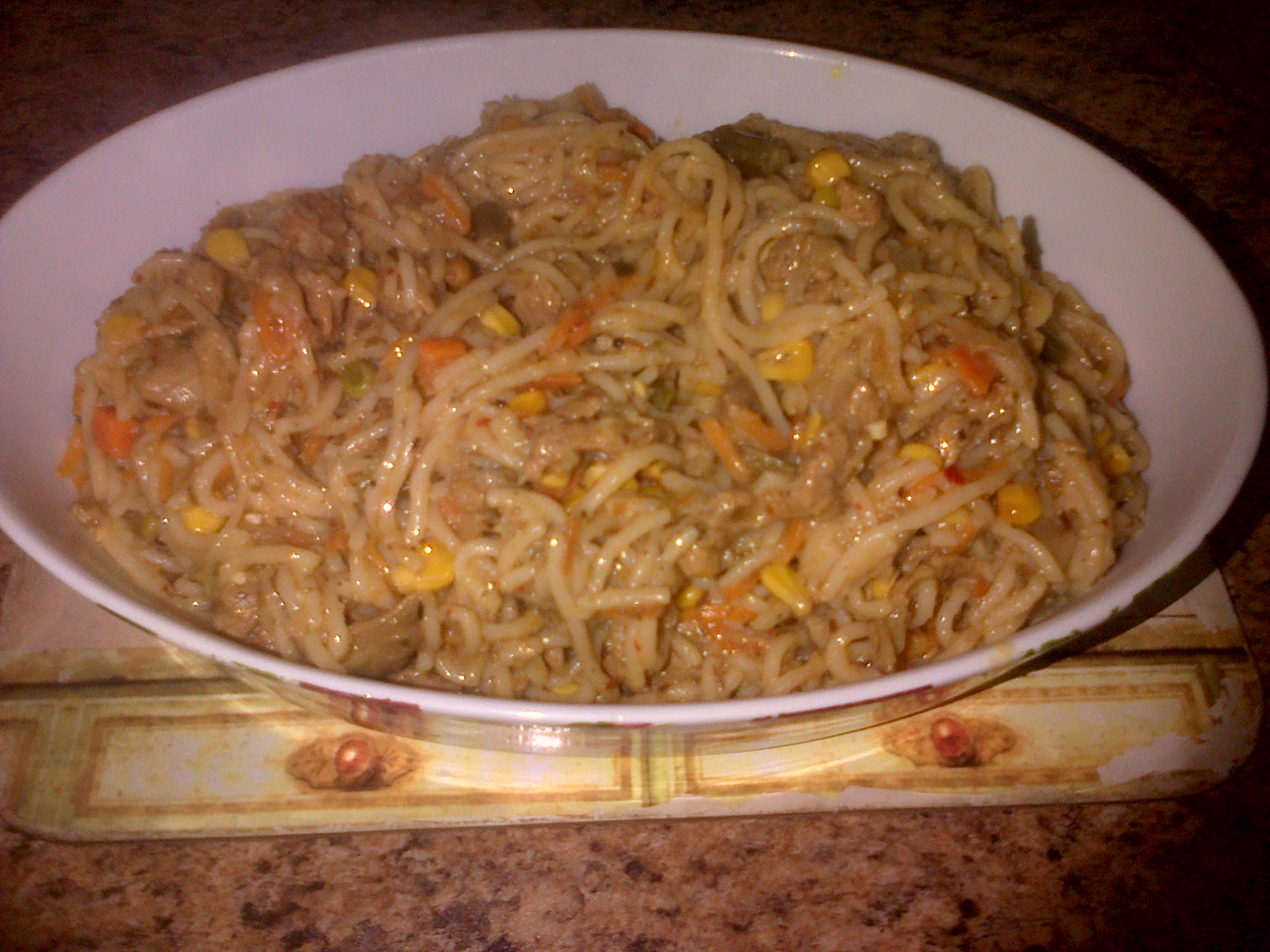 Julienne thinly
1 carrot and ½ green pepper,¼  red and yellow peppers
Slice one onion thinly
In a pan,saute with a little ghee, and add 1 cup mix vegetables..add sweetcorn if u prefer.)
Braise 1 medium chopped onion,with whole jeera and 2 whole green chillies..add:
½ kg steak,cut into thin strips..
Cook steak in
1 ½ tsp ginger garlic
Salt
pepper
2 tblsp mayonaise
2 tblsp sourmilk
1 tsp lemon juice
Add water cook,until done..when done add 2 tblsp chilli sauce..
Boil in salted water ½ pkt spaghetti,until tender.
Mix together veg,steak and spaghetti..top with a blob of butter and some seasonings ..allow to steam..