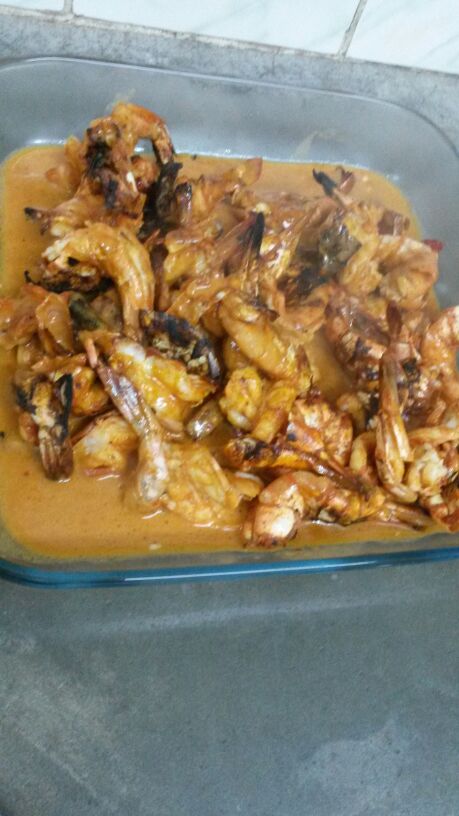 Ingredients
1Kg Prawns,de-veined and butterflied.
3 T Chopped Garlic.
4 T Kashmiri Chili Spice.
2 T Robertson Exotic Thai.
1 T freshly cracked Black pepper. 1 T Lemon Juice.
½ t Sugar.
3 T All Gold Tomato sauce.
125g butter for grilling .
Method
Combine all the ingredients together.
Melt butter and brush all over prawns.Grill in a preheated oven and grill for max of 15 mins .
Kashmiri Sauce (similar to Jimmy's killer Prawn) .
Ingredients
125g Tomato paste.
2 T Kashmiri Chilli Spice.
4 T Butter.
1 t Chilli powder.
5 T cream.
Salt to taste.
And a Sprinkle of Sugar
Some Jimmy's prawn sauces.
Method
give a quick boil n done