I usually get chevro from Bachoo's dadi. Since the airfryer, I hardly fry anything using oil and find it such a mission. The last time I used oil, I almost burnt down my kitchen.  I am a bit lazy so I bought the Ghatia for the chevro from the local spice shop.  I made a quick and easy chevro. Chevro or  chevda is Indian snack made from corn flakes, peanuts, rice crispies. I decided to make a nuseed version of chevro. It is a crunchy crispy snack enjoyed in most Indian homes. Alternative to the ghatia is using fried grated potatoes.
Recipe
Ingredients
1. buy a packet of ghatia
2. half cup corn flakes
3. half cup rice crispies
4. 1 cup Nuseed Peri Peri Mix
Method
Place corn flakes, Nuseed Peri Peri Mix and rice crispies on an oven tray for 8 minutes on 150 degrees
Once done, mix ghatia with the roasted ingredients
Serve
If you are adventurous and want to make ghatia from scratch here is a recipe from Mariam Vally's Pride of Indian Cooking
Chevro ghatia recipe
2 cups chana flour
1 cup maizena
2 tablespoon oil
2 teaspoon baking powder
pinch of bicarb
1 teaspoon fine salt
half teaspoon fine pepper
half cup cold water
Method
Mix all ingredients together and make a soft dough. Heat oil. Add dough to sev machine and fry in deep oil. Avoid frying it brown. Immediately bubbles settle remove from oil and drain on paper towel.
Roast ingredients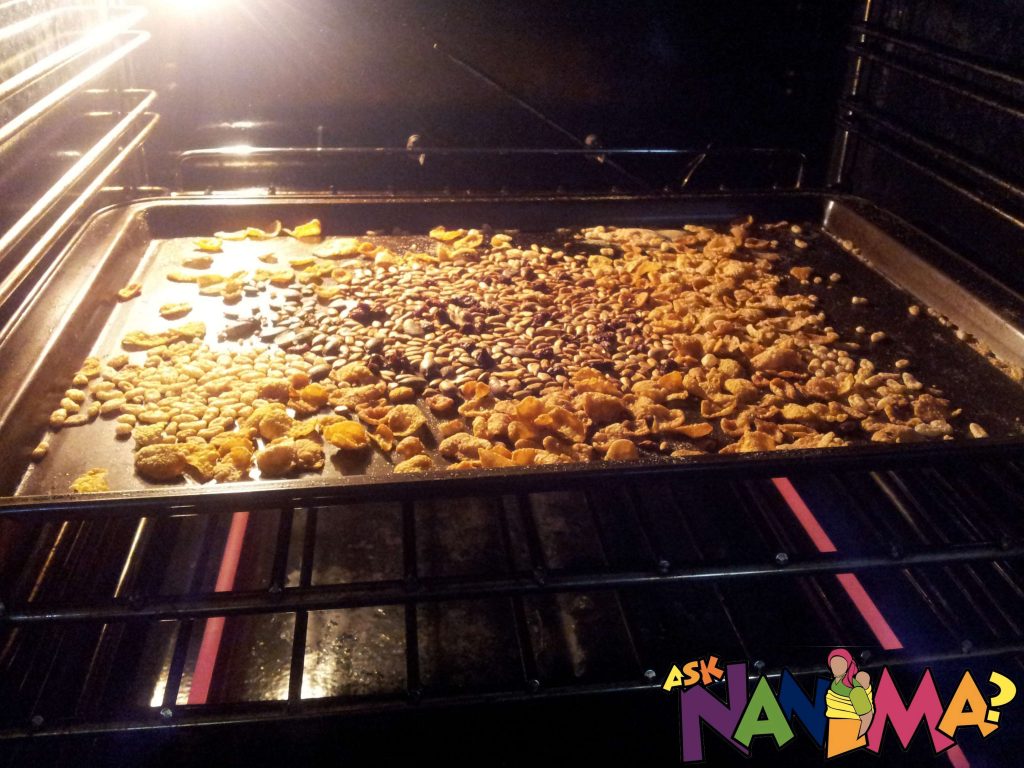 Nuseed Chevro