By Nanima
Inspiration behind this recipe: I had no idea how to use the beef suet, then I saw it could be used in dumplings. I thought a lovely kind of beef and vegetable stew with dumplings would hit the spot, especially since it seems to be getting colder. I am not a fancy cook – I cook to feed my family and have to think about meals that will especially appeal to my kids. I always look for the easy way out. This seemed like an easy meal. I have never made beef stew and thought a truly South African tamatiebredie with beef suet dumplings was ideal for the this challenge. My daughter and husband were licking their fingers after this meal. We are used to chillies in food and I find it challenging not to cook with my daily spices. Even though I didn't use my normal spices, we thought this meal was packed with flavour.
PS Do not cook this meal when the electricity power grid is under pressure. Cook during non-peak periods, maybe for a Sunday lunch, as it takes time to reach its perfect tenderness.
Ingredients
For the beefy tamatiebredie
1 punnet PnP Soup Pack (carrot, leek, celery, potato, turning, tomato)
500g beef shin
1 onion, chopped
1 whole PnP star anise
1 tbsp PnP Ginger Garlic Dhania Paste
Salt and pepper, to taste
50g All Gold tomato paste
1 Knorr Veg Stock Pot
Quarter cup PnP White Vinegar
2 cups water
For the beef suet dumplings
2 tbsp beef suet, shredded into tiny pieces
1 cup flour
2 tsp baking powder
2.5ml salt
Parsley, chopped
Water
Beefy bredie dumplings
Beefy tamatiebredie
This slideshow requires JavaScript.
Method
Chop PnP Soup Pack vegetables into bite size pieces and set aside.
Cut beef shin into cubes.
Braise chopped onions in oil. Add 1 whole PnP star anise. When onions are golden brown, add beef cubes, 1 tbsp PnP Ginger Garlic Dhania Paste, 1 tsp salt and quarter tsp black pepper.
Cook for 30 minutes until half done. Add tomatoes and braise for 4 minutes. Add tomato paste and bring to boil. Add 1 Knorr Veg Stock Pot and mix well.
Add rest of vegetables, stir well and cook for 5 minutes.
Add quarter cup PnP White Vinegar and bring to boil.
Add 2 cups water and cook for about an hour on medium heat or until all vegetables and beef cubes are tender.
Wait until 15 minutes before bredie is cooked, then drop spoonsful of dumpling batter into the pot to steam on low heat until cooked.
Serve on cold days.
Beef suet dumplings
This slideshow requires JavaScript.
Method
Mix beef suet, flour, baking powder, salt and chopped parsley with water to make soft dough. Roll into bite size balls.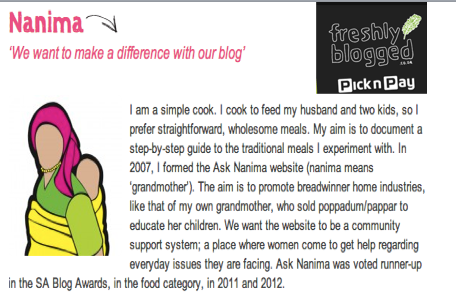 Beefy Bredie Dumplings in Pictures