5 PILLARS GAME COMPETITION IS NOW CLOSED.
WE WILL ANNOUNCE THE WINNERS ON EID inshaALLAH  
all correct answers will be entered into the Eid Day draw to win 5 pillars game  combo worth R660 sponsored by Sanzaf
Nanima 5 pillars game competition Prize – Win Both games worth over R660
I played with one of my friends when I received the game. On Saturday Madala and I played this game. What an awesome game especially since i narrowly beat him. It was very close. Great game that can be played with 2 or more people. Learnt lots about things we didn't really know. Questions were from easy level 1 to level 5. We managed to play the game in 1 hour. This game was mainly trivia based on the 5 pillars. You answer a question and you get a tile. person that get's all the tiles is the winner and has conquered the 5 Pillars game.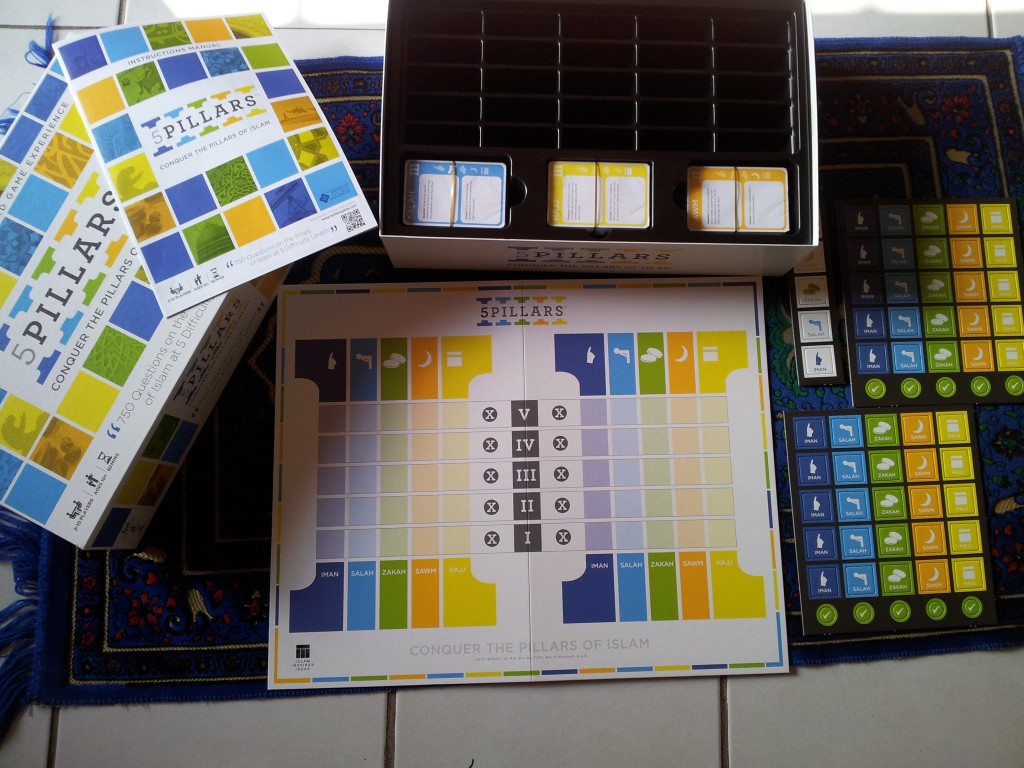 How to play 5 Pillars game fun box
I played the fun box with my competitive siblings. It was interesting. This game was fast paced as you play against a 1 minute timer. Although a group scenario is better, I thought two people could also adapt the game to play with each other. The fun box is a much smaller box than the 5 pillars game but they say dynamite comes in small packages and this game was an explosion of fun. How you play the game is simple. You have two teams. You toss a coin. If it lands on T you ask as many questions in 1 minute The one team asks the other team trivia quetions. . If you get an answer correct 1 point if you answer incorrect negative marking -1.
If your coin lands on C – challenge. you choose a card. You could either get drawing, acting,buzz word or brain teaser challenge. e.g you may get draw something with your eyes closed on hand tied or something. You have to draw and get your team member to guess what you are trying to draw in 1 minutes. if you your team get's it correct you get 5 points. if not the other team tries and guesses what you were trying to draw and get 2.5 points. The acting is similar – no speaking just acting and getting people to guess what you trying to say. Buzz words you have 3 target words you have to get the team members to guess. there are 9 words you can't use while you trying to get them to guess. Brain teasers, yoh, these are tricky and I think not for the faint hearted.
Lots of fun. really enjoyed playing both games.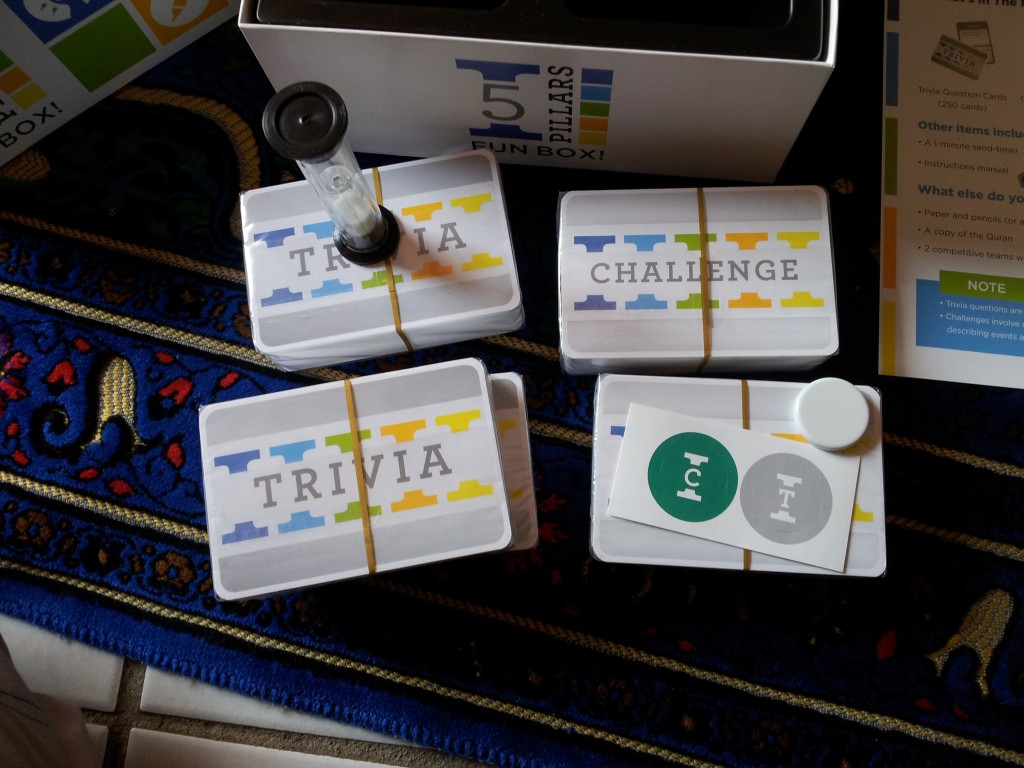 Enter SANZAF Hajj Competition on ITV
The South African National Zakah Fund (SANZAF) is pleased to announce that it has once again secured the rights to produce the 5Pillars game show for television. The quiz format show proved very popular last year when it aired on iTV and SANZAF will host 30 new episodes during this Ramadaan.
The 5Pillars show will air on iTV from 8 July at 4:30 daily. To stand a chance of winning both daily prizes and the two hajj packages SMS your Province and Name to 42292. Note that entry is free, except for charges relating to the cost of the SMS, i.e. R2.
Five entrants will play the game each night and the winner of the night will win a prize as well as advance to the semi-finals and hopefully finals. There will also be viewers prizes given each night. The show is recorded and participation is via telephone.
For more information, terms and conditions, etc. please visit our web-site South African National Zakah Fund (SANZAF)  or telephone 0861 SANZAF / 0861 726 923
Stockist of games
Please buy all your games directly from SANZAF in future. to find the nearest SANZAF office