Additional finalist
Baking Tannies 3 additional finalists – we have sat down and decided we will have 6 finalists for the stress and taste test. 3 via the voting on the page , 1 via facebook likes and 2 via my family and Lila… this we hope will be fair. Only 6 finalist can go through. In event of a tie, we will decide the best way for a tie breaker.

Entries for baking tannie competition closed on 31 January 2013.
we had last minutes entries till 5 February 2013. Apologies it is now closed.
23 Jan 2013
Judge of Baking Tannie 2013
Lila Bultel  manages her own highly efficacious French culinary business focused on providing corporate and private training classes. She has studied under some of France's foremost experts in French pâtisserie, with her Parisian macarons undoubtedly hailed as 'the best in Joburg.'
Lila's French Cooking is a Johannesburg based French baking venue for good food lovers in general and French Pâtisserie in particular
more info about Lila and her lekker macarons
https://www.nanima.co.za/2013/01/baking-tannie-2013-judge-lila-butel-from-lilas-french-cooking/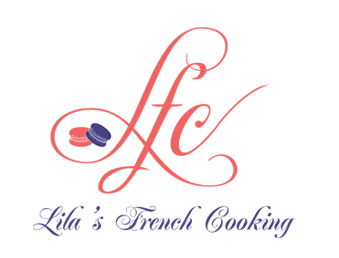 18 Jan 2013
We have managed to secure a judge for the finals. watch this space, we will introduce her soon.
We have discussed with a courier company to collect all the top 3 finalist cakes, so no worries, God willing, your cakes will get to us in one piece. what is most important in the finals is the taste. Why waste an opportunity to promote your baking business and really show us what you can do.
Entries for baking tannie competition closes on 31 January 2013.
We will start voting from the 4th of February 2013. Voting ends 28 Feb 2013.
14 Jan 2013
Enter this exciting baking competition or Nominate your favourite baker.  Especially if you are a baking home industry, here is a chance to showcase your goodies. Each entry will get their own page on the Ask Nanima website to showcase their baking and promote their businesses.  Watch this space for information. Please be patient with us, this is our first baking and online competition.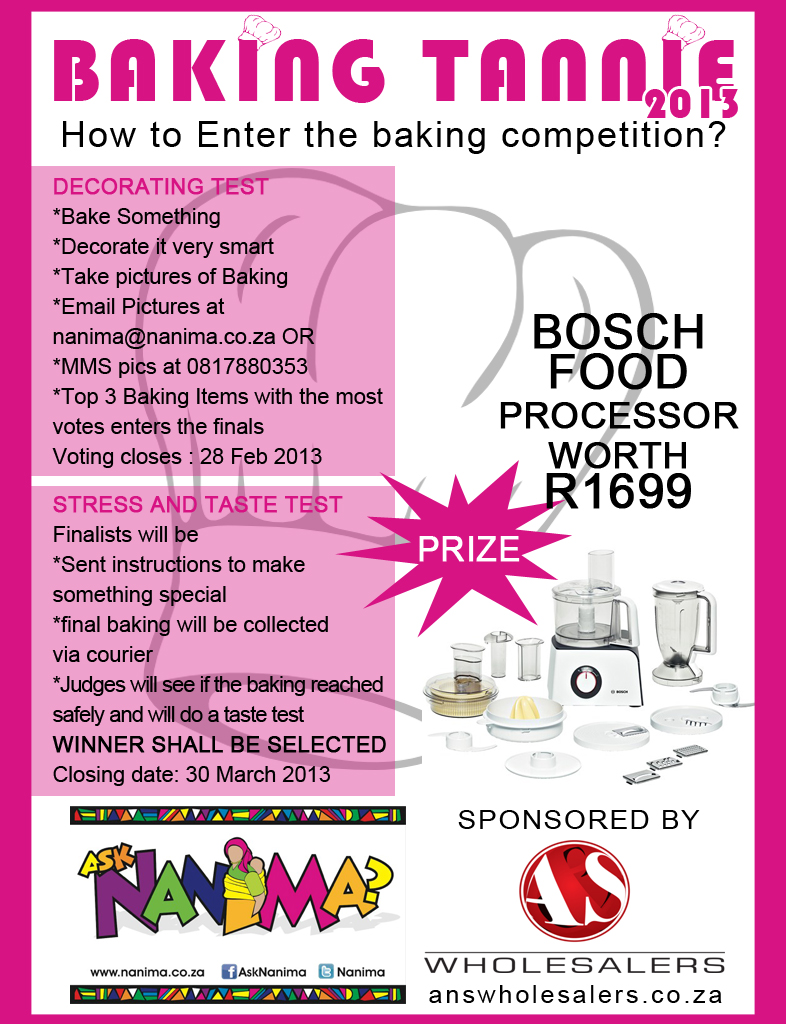 About 
Competition Open to South African  Residents Only
Each entrant will get their own page on Ask Nanima website
Each entrant will get a voting badge with a link to promote their entry. This will be a great platform to promote your baking, baking business or baking home industry.
For the finals we are trying to find the best way to get the baking from the finalist to us from anywhere in South Africa. We are trying to negotiate something with a courier service. Our last resort will be the South African post office, counter to counter.
We are currently speaking to a very particular judge and I am very excited about the prospect. hold thumbs. watch this space. will announce this once we announce the finalist.
In case there is a tie at the end with votes for phase 1, organisers will cross that bridge when we get there and inform everyone what the process will be.