Challenge: 
Using any of the ingredients provided on the table contestants had to make a kids friendly Juice.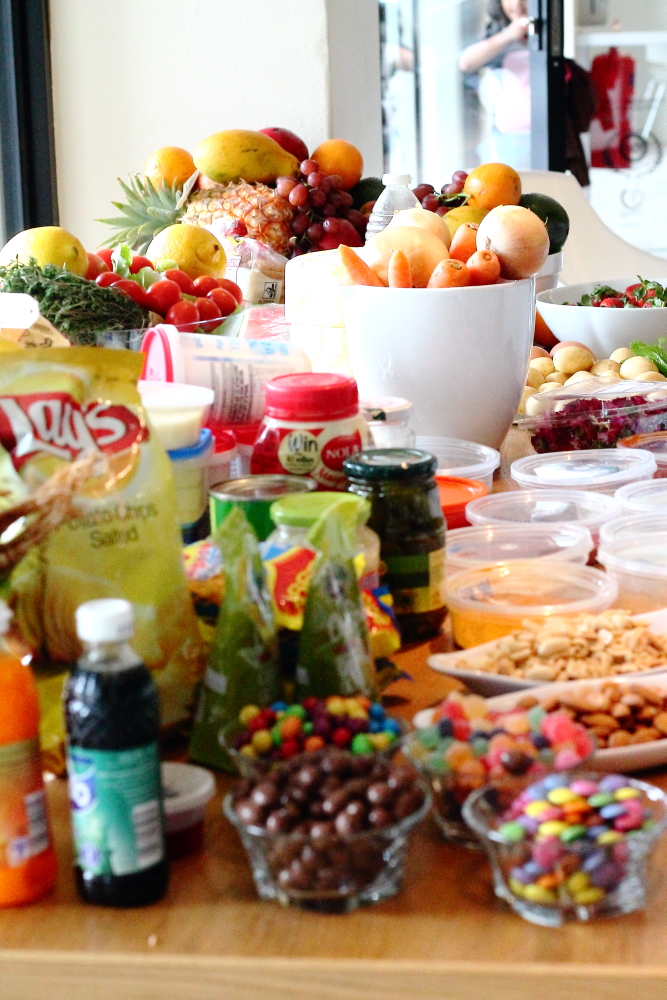 Lunch Date Contestants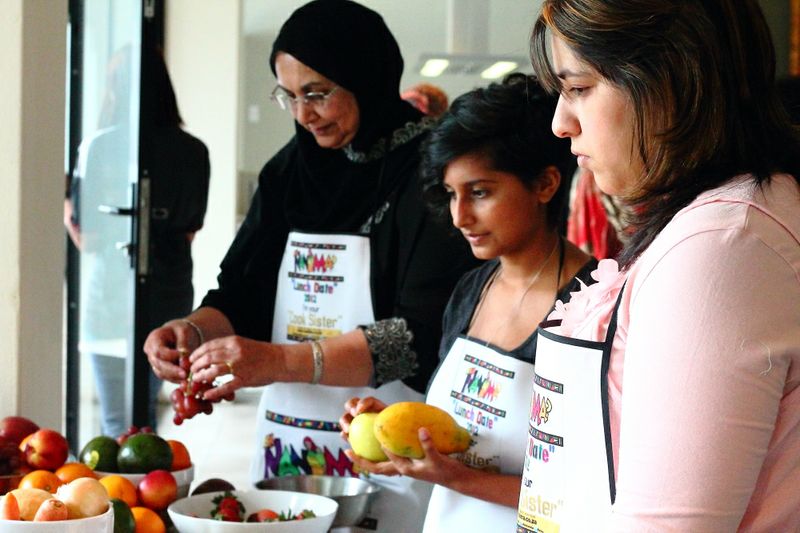 Hawa Surtee is a retired teacher. She is married to Dr. Surtee. They have 3 sons and she is dadi to a grandson. They love birds and Chico is their baby. Hawa loves cooking. She enjoys doing arts and crafts. She enjoys sewing, decoupage and loom knitting. see the lunch date episodes here Hawa Surtee
Zakkiya Khan Married: 3 years to Mahomed Suhale Baksh Favourite food:  Anything Italian Job:  Interior Architect by day, Stand up comedian by night and maker of Fresh, delicious ready-to eat pestos, with environmental, health and affordability awareness. Has a blog – Verdiglorious See Zakkiyya's episodes here Zakkiyya Khan
Married for 5 years. Has 1 son.  Studying towards my BCOM degree Favourite Food: Prawns, any prawns. Been cooking since she  was 10 years old. Her Nanima initially taught her how to cook. She started a baking – Humi's baking. see Humaira's  Lunch date episodes here Humaira Meer Hansa
Lunch Date Judges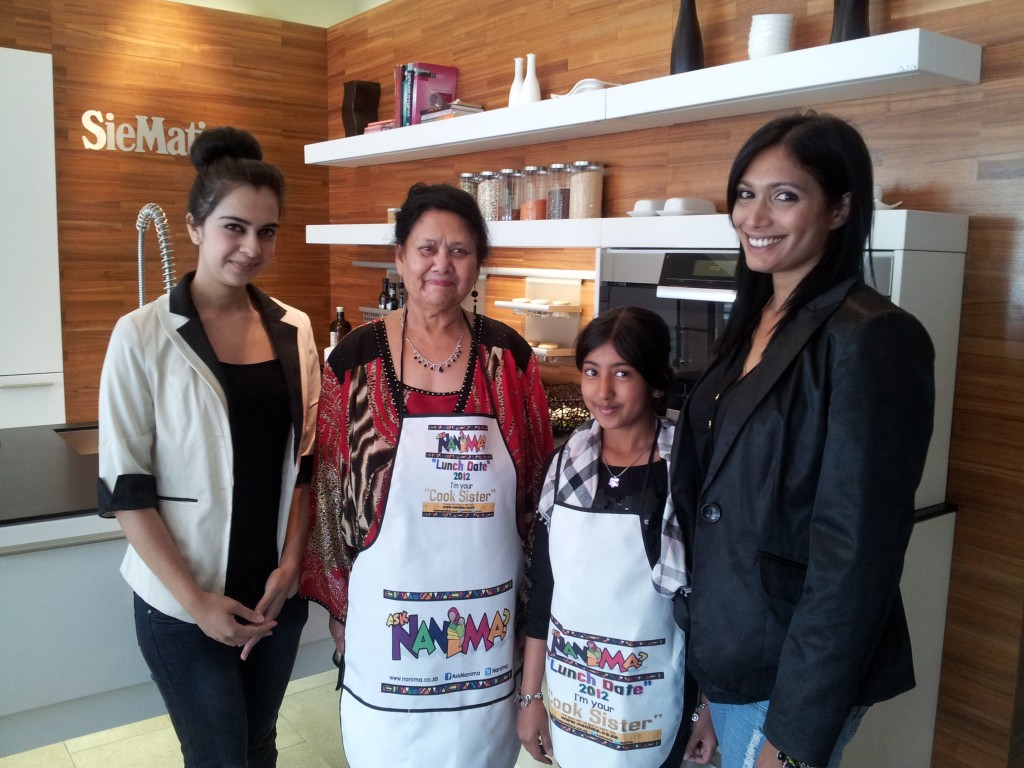 Rowena Saloojee
Rowena assisted us with our photography for the Lunch Date final. She has the  Secret and Stilettos fashion, beauty and style blog.
Mariam Vally
Mariam Vally – author of the pride of indian cooking.  Very popular book. Even  Walter Sisulu recommended it highly after tasting Mariam's biryani. Mariam also caters for functions, weddings, walimahs etc. Mariam Vally's recipes are shared regularly on Radio Islam
Aaminah Gangat
Aaminah was a bachoopreneur at our Lenasia Expo. She has also been on ITV and Radio Islam. She has her own blog Mini Muslim Diaries. We thought she would be perfect for the job. here is her blog – Mini Muslim Diaries
Manisha Naidu
MasterChef Top 3 finalist, cricket fanatic, art lover, entrepreneur, wife and mother. She runs a corporate catering company Food Happens. Can follow Manisha on Facebook – http://www.facebook.com/ManishaNaiduMasterchefSA or Twitter – https://twitter.com/Manisha_Naidu
Lunch Date 2012 Final – Drink Challenge
 Head Cook Sister – Mariam Vally Strawberry Juice Recipe
Mariam Vally shows us and Dawood , Chef form Siematic South Africa how to make a simple kids friendly juice.
Ingredients
Punnet straweberries
rose syrup
glass of water
sugar
optional – cream to taste
Method
Liquidise all the ingredients
Pour in a glass
Add whole strawberries
Serve
Optional – drizzle with thick fresh cream
 Venue and gifts sponsored by: Siematic South Africa
Thank you to Siematic South Africa for letting us host the Lunch Date 2012 finals and demonstrations in their kitchens. SieMatic, a world-renowned German manufacturer of high-end kitchens. Their show room is on 13 Kramer Road, Kramerville, Sandton, Johannesburg
visit them online – http://www.siematic.co.za
A&S Wholesalers have kindly sponsored the Phillips Airfryer as the main prize for the Lunch Date Cook Sister 2012.
A&S Wholesalers based in Pretoria is a a wholesaler and retailer of all branded consumer electronics. Audio/Visual, Appliances, Car Audio, Photography, Gaming, Cellular , appliances and IT – visit their online shop  http://www.answholesalers.co.za or like them on facebook – A&S wholesalers
Smoothie Maker used during the Drink Challenge sponsored A&S wholesalers
Bizaar deal – Sharp-1.7L Smoothie Maker, Blender, Grinder
Mariam Vally – The Pride of Indian Cooking
Do you want to be a reseller of Mariam Vally Pride of Indian cooking recipe book. Get the best deal call her directly. You have to tell her Nanima sent you. Minimum order is 10 books. No chancers, only if you serious call her to make arrangements 0729793558 – Looking for resellers countrywide – I had a few and they sold like hot cakes. Very popular book. Even walter sisulu recommended it highly after tasting Mariam's biryani.
You can buy single ones from the Nanima Bizaar