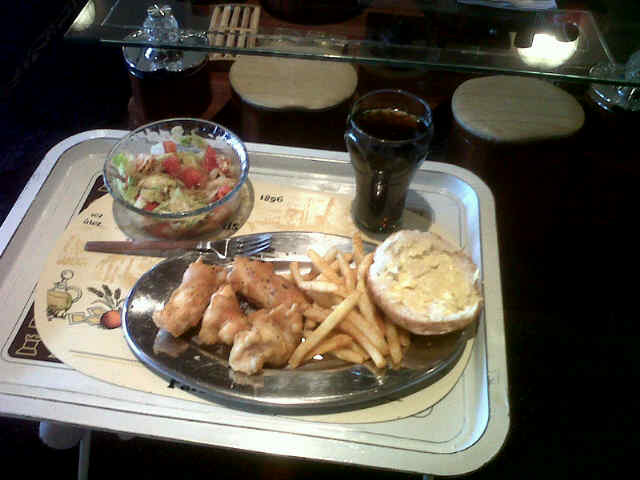 Ingredients
Half a Kg lean Fish Fillets (eg. Hake, Cod)
2/3 cup Self Raising Flour
1/2 tsp  Salt
1/2 tsp  Bicarbonate Soda
1    tbs  White Vinegar
2/3 cup Water
Method
Cut fillets as desired.
Pat dry with paper towels.
Mix flour and salt.
Mix bicarbonate soda and white vinegar.
Stir vinegar mixture and water into flour mixture… Beat until smooth.
Dip fish into batter, allowing excess batter to drip off.
Fry fish (do not use basket) about 5 minutes, turning fish once, until brown.
Drain on paper towels.
Sprinkle of freshly ground black pepper and a squeeze of lemon juice is perfection.
Best served immediatly.
Recipe from  1 of Real Nanima's bbm group that she tried and tested.