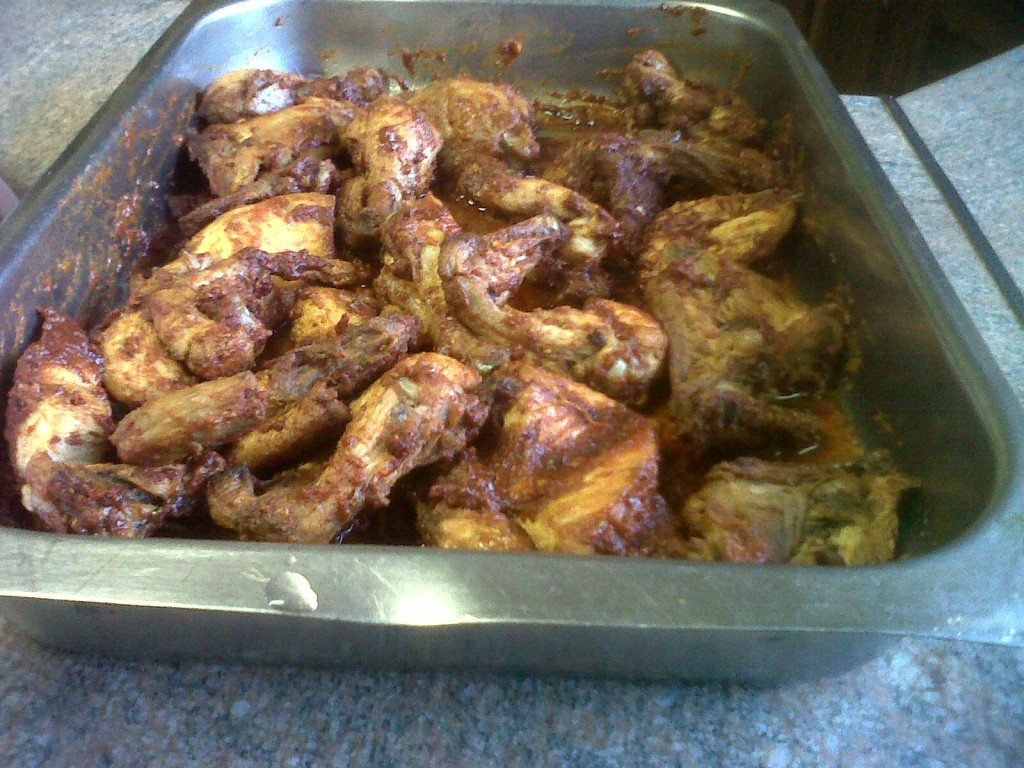 Here is the Real Nanima's attempt of Gazebo Chicken
1 chicken cut into small pieces!
to this add 1tblsp garlic paste,
salt to taste and 3
tblsp lemon juice.
leave for 2 hours.
then deep fry and leave aside.
In a pot, heat some about 1 cup or less oil until very hot, remove from heat and quickly add 2 tblsp paprika coarse hot red chillies! half cup tomatoe sauce, salt to taste and 3tblsp lemon juice.
mix masala well and add your chickn in,leave saucy.
if u want it more saucy add more tomatoe sauce,
serve with chips,salad and rolls!