Bachoo and poiro's Nanima is on BBM, facebook and enjoying trying out all new recipes from all her groups.  I am so impressed how tech savy she has become in such a short while. She has emailed me the recipe she received from asking on Nanima on facebook. This is her attempt.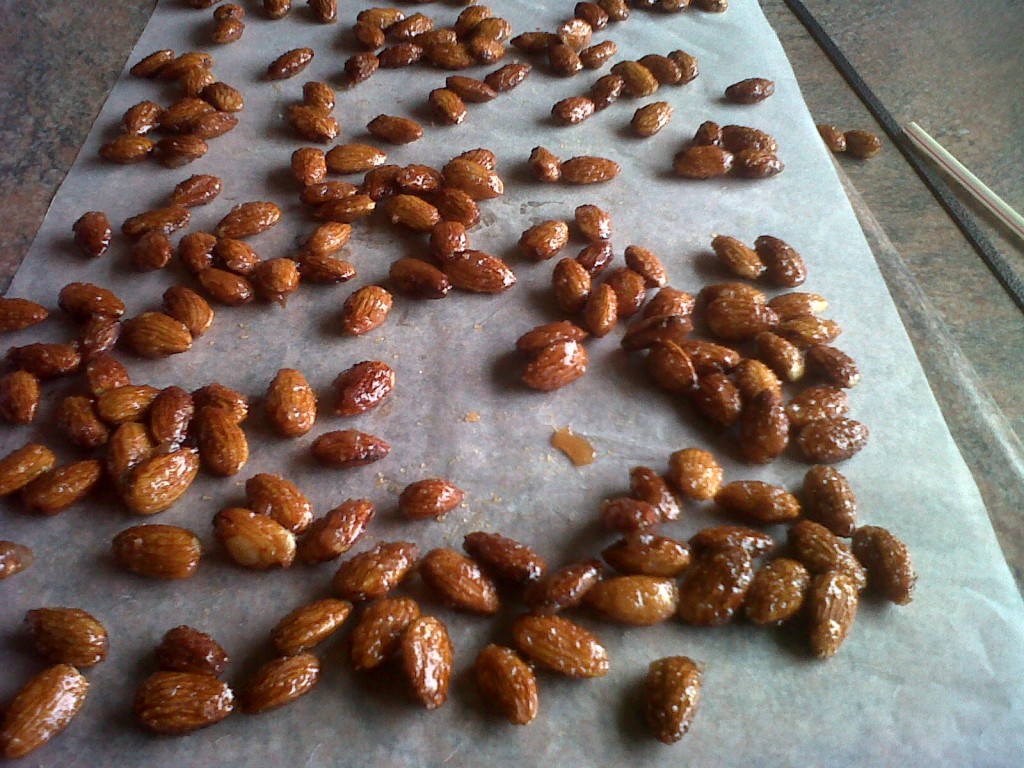 Ingredients
2 c. whole almonds, skins on
1/4 c. sugar
1/2 tsp. salt
2 tbsp. honey
2 tbsp. water
2 tsp. almond or vegetable oil
Method
Spread the almonds in a single layer in a shallow ungreased baking pan and place in a cold oven. Bake at 350 degrees, stirring occasionally, until the internal color of nuts is tan (12 to 15 minutes). Remove from oven and set aside.
Thoroughly mix the sugar and salt. Stir together the honey, water and oil in a medium size pan and bring to a boil over medium heat. Stir in the roasted almonds and continue to cook and stir until all the liquid has been absorbed by the nuts (about 5 minutes). Immediately transfer to a medium bowl and sprinkle sugar mixture over all and toss. Spread on wax paper and cool.give mom this recp don't forget :p