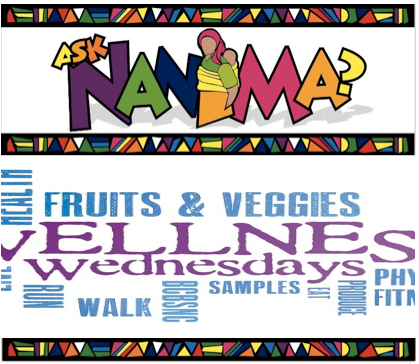 so we have found that there are lots of queries regarding medical stuff and lots of people are seeking home remedies for their ailments. I was searching for an expert to assist with these type of questions. I found Dr. Joy Saville. I have been having this chronic leg pain. She came to my sisters place for cupping on a sunnah date so I gate crashed. I must say my leg as I am typing this is feeling great. While I was speaking to her, I asked if she would be interested in being the medical expert on our page. We were looking for someone that was a doctor and preferably a Tibb expert and Joy met all my requirements. more info about cupping
Wellness Wednesday
we are introducing Wellness Wednesday. Dr. Joy Saville will occasionally  write for us articles related to something she is working on or common questions she has faced during her work. She will be assisting with answering any health  related questions in the FORUM. You can ask you home remedies, medical questions in the link here. No need to register, can ask anon questions.
http://forum.nanima.co.za/forumdisplay.php?21-Health-and-Wellness 
Meet Dr. Joy Saville
Dr Joy Saville graduated from the University of the Western Cape after completing a 5 year course in Complementary and Alternative Medicine, specializing in Unani-Tibb. The 5 years comprise of 2 degrees. A 3 year Bachelors of Science in Complementary Health Science and a 2 year Bachelors in Complementary Medicine majoring in Unani Tibb which she completed with Summa Cum Laude. Thereafter, she went on to complete a year of community service at Tibb clinics set up in Cape Town which also included voluntary service at GF Jooste public hospital to master her clinical skills. She is now based in Johannesburg where she provides information and facilitates training of care-givers and nurses to promote health and wellness in our poorer communities. She is passionate about health and wellness and enjoys the marriage between the old and new systems of medicine. She tries to keep up to date with the latest research so that she may provide the best advice to her patients and in some small way create better health for all.
Dr Joy Saville
BSc (CHS). BCM (UTM) Summa Cum Laude
Unani-Tibb Medicine
079 609 2284
joy saville – joysaville@gmail.com
Disclaimer – The information provided in this site and Nanima Network Forum, or through linkages to other sites, are not a substitute for medical or professional care, and you should not use the information in place of a visit, call consultation or the advice of your physician or other healthcare provider. Ask Nanima and Dr. Joy Saville is not liable or responsible for any advice, course of treatment, diagnosis or any other information, services or product you obtain through this site. All information provided on these web pages is intended for general information purposes only
Sunnah Cupping dates South Africa
Sunnah dates for October. It is the 3rd, 5th and 7th
for Johannesburg if you looking to do cupping
Unani-Tibb Medicine
079 609 2284
joy saville – joysaville@gmail.com
other places in south africa – click on this cupping
Cupping article by Dr Joy
The therapy of cupping has been used in China for more than 3 thousand years. At first, a fire was ignited in cattle horns to expel the oxygen and create negative pressure. This method was largely used to withdraw pus and blood in the treatment of boils. Later it was found to be effective in other disease and was developed into a specialized therapeutic method. The Ancient Egyptians were the first to use cupping systematically. Ebers Papyrus, thought to be the oldest medical textbook, written in approximately 1550BCE, describes bleeding by cupping in order to remove the foreign matter from the body.  It was later adopted and advocated by Hippocrates "the father of Medicine". The technique was used solely for bleeding purposes. The rationale behind the treatment of disease was concerned with starving the source of sickness from the body, or bleed to drain it away. Among the Egyptians and the various nations inhabiting that country, cupping appears to have been considered as a remedy for almost every type of disease, as well as an important means for preserving health.
Hijama, is the Arab traditional name used for wet cupping. The Prophet Muhammad (PBUH) sanctioned the use of cupping – "Cupping is the most helpful act for human beings to cure themselves with". Among other hadith, it is mentioned by Muhammad al-Bukhari (5263) and Muslim ibn al-Hajjaj (2952), saying "The Hijama is the best of your remedies". There are special Sunnah days on the 17th, 19th and 21st of the Lunar month. Hijamah is not just recommended to treat particular ailments, but there is reward if performed with the niyyah (intention) of reviving a Sunnah. In fact, many Muslims have Hijamah performed regularly for this very reason. RasulAllah said "Whosoever has revived one of my sunnah, has in fact loved me. And the one who has loved me, will be with me in Paradise."
Cupping is the application of suction cups to the skin to draw out stagnant congested blood as well as other morbid humours or bodily fluids. Cupping may be either wet or dry. Dry cupping is simply placing the cup on the skin whereas wet cupping is a form of blood-letting that involves making fine, superficial incisions on the surface of the skin, then applying the suction cups to suck out small amounts of blood. Cupping is applied to the acupuncture points or meridians to relieve stagnation of Chi and blood, both locally- directly over the organ involved, and in the organ activated by the meridian. A vast amount of diseases result from stagnation, congestion and blockage of fluids like blood, phlegm or lymph. The suction applied by cupping sucks out and breaks up that congestion, stagnation or blockage, restoring a free flow of the humours or bodily fluids. Cupping improves eliminative function and evacuation of waste from the individual. Cupping also disperses pathogenic heat, toxins and inflammation by bringing them to the surface of the skin where it can be efficiently released. Toxins, morbid humours and other congested offending matter can do more harm when they are deep within the organism, obstructing the functioning of the vital organs. Cupping is a way of activating the dispersion of waste and relieving pathogenic congestion of the internal organs, thus averting or preventing more serious disorders.
People are desperately seeking for something natural to heal their illnesses. Therefore Tibb is far from being an irrelevant, obsolete relic of the past, Tibb is needed now more than ever. Tibb offers a wealth of natural remedies, treatments and therapies to heal the body, mind and spirit.