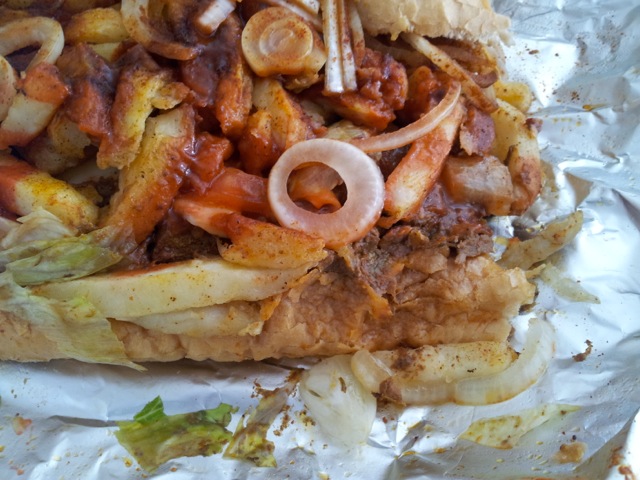 So we were in Cape Town, this April for a few days. The weather, eish was real slaap stad weather and also perfect weather for lekker slap/tjlap chips. So I was still not convinced about the gatsby, so I decided to hunt for the Great Gatsby. We did a survey on the Ask Nanima page and found this place was voted tops. We drove around a while searching for this place near Ottery. Apparently it was voted the great gatsby in Cape Town by the Cape Argus. So we had to taste it.
It was a lekker sandwich if you could call it a sandwich.. lol, you couldn't even hold it. the steak part was very lekker. my own personal preference is crispy roll and unfortunately we told the uncle to late to toast the bread. The bread was a bit soft for my taste. Other than that, it was a mother of all sandwiches in size. It fed 5 adults and 4 kids. lots of barakah in it.
wonder how Gatsby got it's name. Wonder if the book has anything to do with it. Any ideas?
Farmstall takeaway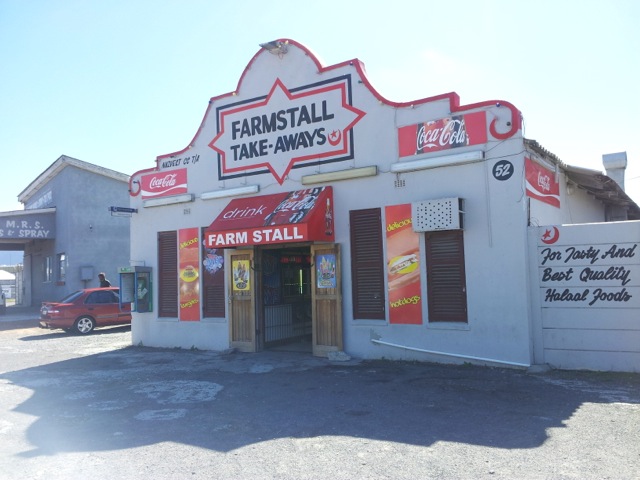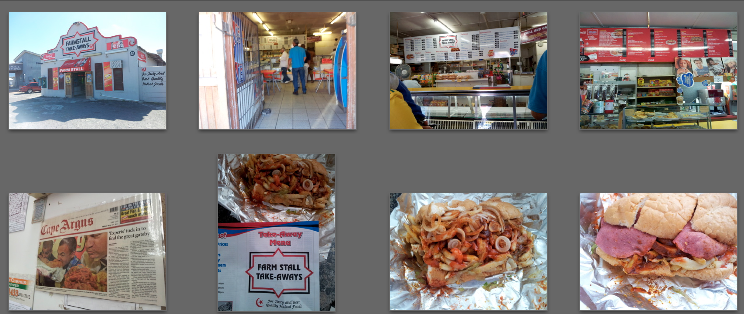 Aneesa's takeaway
during Ask Nanima survey Aneesa's  was also highly recommended and voted tops, will try Aneesa's gatsby on my next trip.