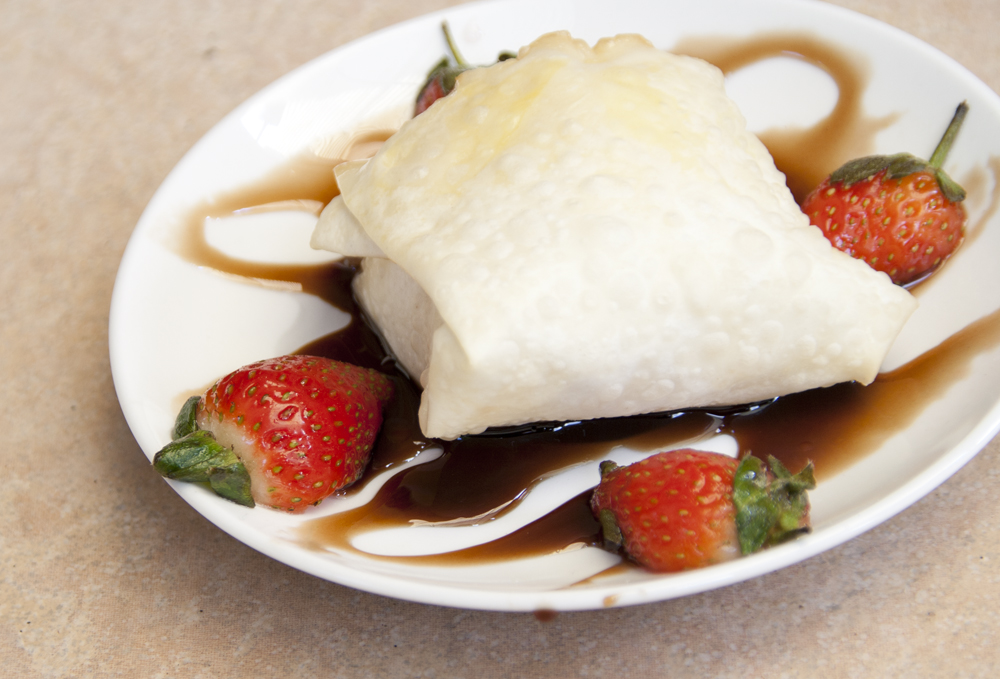 photos by shootcake
Be an audience Judge and stand a chance to  win a choria lucky packet worth R200
Judge Shazia's meals. After watching each episode., try out the recipe, sit with your family and judge the meal as a family.Take a picture of your effort.   We will upload everyones attempts in an album on facebook.
To enter you have to complete the score judging sheet below  and email us a photo of your attempt.
Send us a picture of your attempt to nanima@nanima.co.za .
The picture with most likes by  Monday 30 May 2012   for either the starter, main or dessert will win.
  You could win this lekker choria lucky packet from   Nanima Bizaar worth R200.  Judging forms for audience who particpate will be in each episode  under each recipe
Episode 3 – Shazia's Dessert

Deep Fried  Ice – cream  Square Samoosa:
(who said samoosa has to be triangle?)
 1 box of Philo pastry
1 Tub of Ice cream – Vanilla and caramel
1 x egg yolk
2 L oil
Chocolate sauce
Strawberries
Remove pastry from box cut roll in half, unfold out of packaging, and do not separate sheets yet. Cut pastry in half where fold is so that it makes a square and pastry is still on top of each other. Make sure that ice –cream is completely frozen before making the dessert.
Take two or three sheets of pastry and put it on top of each other as shown on video. Beat egg yolk and brush egg on every corner of the pastry. Add a ball of ice-cream in the centre of the pastry. Fold pastry up to ensure ice cream is secure and make sure it is properly sealed with egg yolk.
Place back into the freezer to ensure that the ice-cream stays frozen.
About 10 minutes before dessert will be served heat oil in a deep pot, oil has to be very hot. While oil is heating, prepare your plates that you will be placing your dessert on. Decorate plate with the chocolate sauce by making a pattern on your plate and add a big blob of sauce in the centre. Cut strawberries in half but cut so that both half's have the stalk and leaf on it, place strawberry's on edge of the plate.
Once oil is hot enough remove one icecream in pastry from the freezer and fry for 15 – 20 secs. Remove from oil and place in the centre of your decorated plate. Serve immediately. And continue with the rest.
Judges for lunch date 21 April 2012
Saaleha Idrees Bamjee
Mariam Zakhuria Moleli
Corinne Mokoka
Bachoo
 Choria Lucky Packets sponsored by Nanima Bizaar 


ShootCake was launched with the vision to provide quality promotional photography for home industries based in Gauteng, South Africa.

email info@bakersb.co.za or bakersb@mweb.co.za
phone: 0826888280
for all your bakeware, cake decorating, fondant tools, kitchen gadgets
Lunch Date Main Prize – Philips Airfryer – A&S Wholesalers
All contestants will participate in a cook off at the end of the year.
A&S Wholesalers have kindly sponsored the Phillips Airfryer as the main prize for the Lunch Date Cook Sister 2012.
A&S Wholesalers based in Pretoria is a a wholesaler and retailer of all branded consumer electronics. Audio/Visual, Appliances, Car Audio, Photography, Gaming, Cellular , appliances and IT – visit their online shop  http://www.answholesalers.co.za or like them on facebook – A&S wholesalers
more info about the competition – Lunch date 2012
if you would like to be a lunch date sponsor email us nanima@nanima.co.za