Poiroo's nanima made talk of the town chicken today. She said her friend gave this recipe  from facebook.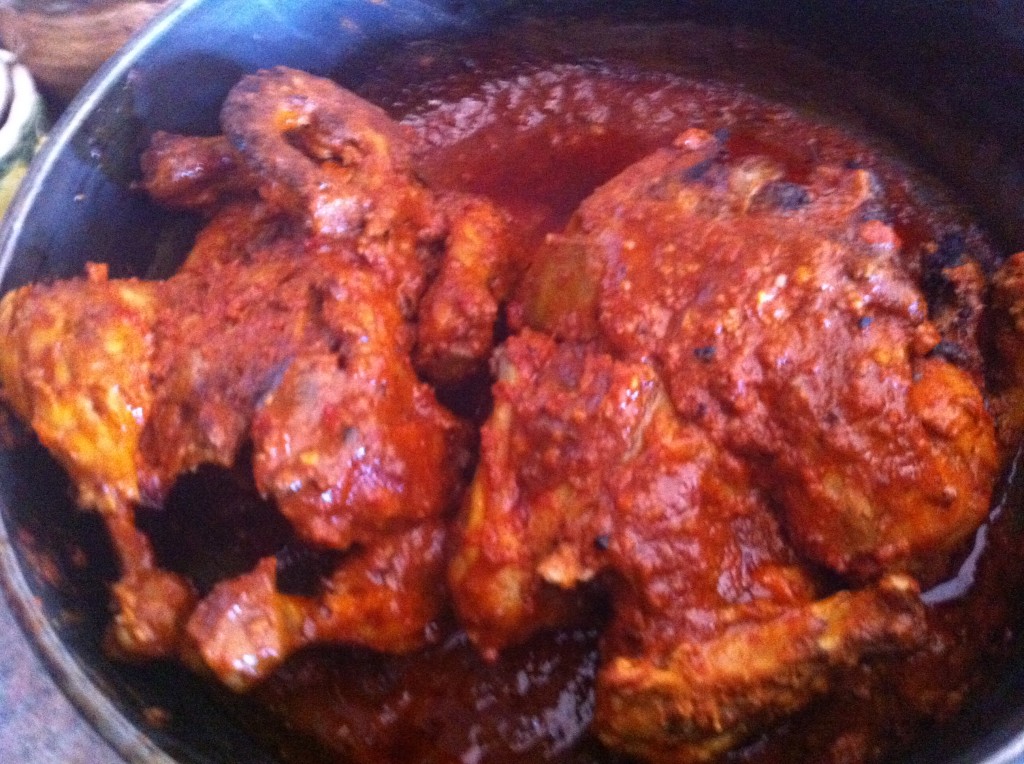 Talk of town chicken
1 chicken
Half tin tomato puree
1 tblsp red ginger garlic
2 tsp salt
1&1/2 tsp chilli powder
1/4 tsp tumeric
1 tsp dhana
1 tsp jeero
2 tblsp lemon juice
Marinate the above for an hour an cook
chicken in ghee. Once chicken cooked lay in oven tray an
make followin sauce.
Sauce
3 tblsp olive oil
A little knob ofbutter
1 tblsp crushed garlic
1 tblsp red chilli powder
1 tblsp crushed red chillie
1 tblsp lemon juice
Braise  sauce  until garlic cooks.
Pour over chicken.
Grill chicken for 10 min till it seals an browns.
Time varies according to ur oven.