Letter from Doctor 13th April 2012
Re: Muhammad Talha Khan
Muhammad Talha Khan is an 9yr old who has Thalassaemia Major. This is an inherited disorder of the blood, which results in severe anaemia and early death if untreated.
He requires blood transfusions every 3 weeks, together with chelation treatment for the rest of his life. He is at risk of infections transmitted through blood transfusions, as well as complications from iron overload due to the transfusions. Muhammad Talha has been receiving his transfusions at King Edward Hospital since 2005.
The only curative treatment for Muhammad Talha is a bone marrow transplant. Muhammed Talha is extremely fortunate to have a sibling whose bone marrow is a match.
Once he is transplanted, he will no longer require transfusions and visits to the hospital every 2-3 weeks., and will be able to lead a normal life.
The State has extremely limited capacity to perform bone marrow transplants, and this is prioritised to patients with malignancies – eg leukaemia / lymphoma.
The transplant can be done privately at a cost of between R500 000 – 750 000, if there are no additional complications.
The transplant will be done in Cape Town, and Muhammad Talha and his family will be required to relocate to Cape Town for at least 6months.
Prof Novitzky will be performing the transplant, and has indicated that he would be able to transplant Talha in April – May 2012, depending on the funds raised and bed availability at Groote Schuur
A banking account has been established in the name of Hussan Goga & Co. (in trust for M T Khan Medical Trust).
All payments/donations are to be paid into the following account:
Hussan Goga & Co. (itf M T Khan Medical Trust) Nedbank Limited
Smith Street Branch
Acc. No. 2003 9523 22
Branch code 130526
All funds received and payments therefrom will be administered by the offices of Hussan Goga & Co. 606 Nedbank House, 30 Albert Street, Durban (Tel. No. 031 304 6811/2 – Telefax: 031 305 1494 – E-mail: hgoga@icon.co.za).
Surplus funds, if any, remaining at the conclusion hereof will be paid over to one or more charitable organisation/s.
We would appreciate all efforts made to raise the funds for Muhammad Talha to be transplanted.
Please email me if you require additional information regarding Muhammad Talha.
Many thanks
Dr Yasmin Goga
Paeds Haematology Consultant
Inkosi Albert Luthuli Central Hospital / King Edward V111 Hospital 082 78 75 786
031 240 1536
yasmin.goga@gmail.com
15 March 2012 letter from father to save his son
From Bashir Khan humbly request you, your friends or your good office for assistance in raising some funds for a bone marrow transplant of my son Talha Khan.
My son M.Talha Khan was diagnosed from 1yr 3months with a blood disorder Thalassemia -an inherited blood disorder that causes your body to make lesshemoglobin. Hemoglobin helps red blood cells spread oxygen
through your body. Low levels of hemoglobin may cause anemia, an illness that makes you feel weak and tired. Severe anemia can damage organs and lead to death.
The only curative treatment for Talha is a bone marrow transplant. Talha is extremely fortunate to have a sibling whose bone marrow is a match.
Once he is transplanted, he will no longer require transfusions and visits to the hospital every 2-3 weeks., and will be able to lead a normal life.
The State has extremely limited capacity to perform bone marrow transplants, and this is prioritised to patients with malignancies – eg leukaemia / lymphoma.
The transplant can be done privately at a cost of between R500 000 – 750 000, if there are no additional complications.
The transplant will be done in Capetown, and Talha and his family will be required to relocate to Capetown for at least 6months.
Prof Novitzky will be performing the transplant, and has indicated that he would be able to transplant Talha in mid-late April 2012
We would appreciate all efforts made to raise the funds for Talha to be transplanted. Contact Bashir Khan for 0783612026
PLEASE INDICATE REF LILLAH /ZAKAAT /DONATION
can send proof of payment to suraiyanm@gmail.com
this is an Operation Shifa initiative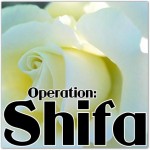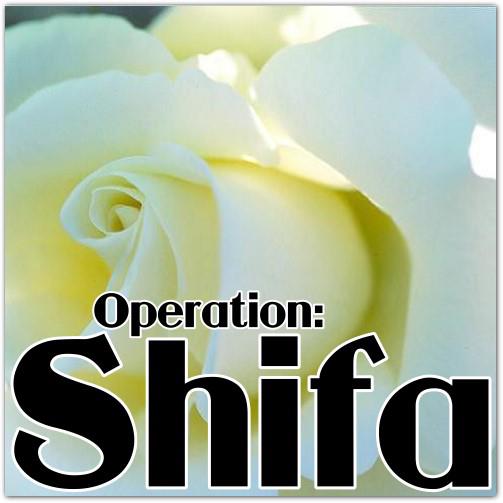 follow this in Operation Shifa – http://www.facebook.com/OperationShifa