What a week it's been. Getting rid of all your duchaaz (junk)?
Now that's we've tackled the duchaaz(junk) and the clutter we can exhale. The fun begins. Each post I'll be giving you step by step advice, starting from the ground up.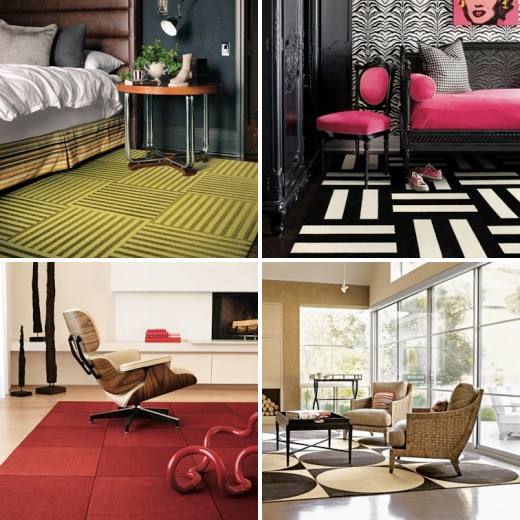 First we'll tackle the flooring as this is a long term investment.
No matter which flooring type you choose, it should be suitable for your lifestyle, and if you are building a new house or renovating or just needing a change. The choices in floorings are endless. Remember floors set the tone of the room – it also plays a part in the look and feel of a room – but apart from appearance, the ultimate decision on which flooring material should be used, should be based on what the room is going to be used for.
It is remarkable how many choices you have when selecting features and finishes, including flooring. Having so many materials, styles, and colours to choose from presents a wonderful way to individualise your home's interior and make it truly your own. Flooring sets the tone of the room – the look and feel of a room – but beyond appearance, the ultimate decision on which flooring material will be installed should be based on how a room is used. For example, a room in which there is heavy foot traffic needs a hard wearing floor whereas a bedroom floor needs to be soft and cosy on the feet.
There is different flooring for every taste, from traditional to modern. Laminate is a choice that's gaining momentum, as is cork flooring for kitchens and family rooms. Cork is durable, comfortable, and attractive. Hard surfaces such as ceramic, slate, porcelain, and limestone are in trend and different shaped tiles such as rectangular. Of course, some people still love carpeting, and there is an overwhelming selection available, and even a new retro shag carpet that gives that wow factor and compliments modern furniture.
Let's start with tiles. Still trendy because of the different styles and the price range can be much more affordable. There are two types of tiles. Glazed which is most preferred in high walking areas and porcelain used in bathroom. Today's trend is using porcelain throughout the home. Tiles are commonly used in bathrooms because of the durability and the fact that they can be used on the wall and floors. They come in different shades and there designs create great features. The latest in tile trends is using metallic tiles. If you still like the style of bling but cant afford Swarovski tiles why not get stickers that look like Swarovski's and stick them on your tiles in the bathroom. They come in different sizes and colours. But please remember you can't stick them in the shower area because they'll fall off.
Quartz flooring is in trend. It's called quartz carpet and is a hard stone flooring with an unusual beady look from close up.. Because of its durability it can be used indoors in high traffic areas or for the exterior of your home. They come in a variety of 40 different colours.
For a more timeless look your choice of flooring would be parquet flooring, which is made from hard wood.  You will remember this from mainly your grandparents or old homes. Today architects and designers are removing this old wooden from old houses and buildings and recycling them by using them in modern day homes. Once fitted they are sanded and varnished in a colour of your choice. Other choices of wood flooring are bamboo, which has been used for centuries in Asia because of its beauty, hardness, durability and environmental friendliness. No longer limited to a few colours, todays bamboo floors are made in different colours and textures.
Carpets and rugs these days are nothing short of amazing. Neutrals will always be safe, but colours are very much in demand with decorators this year. You'll be amazed how a small dash of vivid colour can have a really big impact. We seeing more tailored geometric shapes and textured carpets. Painterly designs, by that I mean canvas art which is now designed on your carpet giving it an abstract sort of design are big at the moment. And yes as I'm sure you've all seen the shaggy carpet. And not the shaggy carpet you might remember from the 70's.  Today's shaggy carpet is chicer (more chic) and there are a variety of colour choices. With the latest technologies you can eliminate wearing out of the patterns and great durability which means your carpet will last longer, they are becoming more durable and easy to clean if anything spills onto it and they don't collect as much dust. Persian rugs are always in trend and will always be timeless and a great investment if you can afford it.
Remember what ever flooring you decide to use, you need to first assess the room in terms of lighting. Whether, to go for lighter shades or darker. If your room doesn't get a lot of light and is south facing you might want to think about getting a light shade of flooring. Dark wood or any other flooring in a small space can make the room look smaller. Whereas dark wood covering a large area gives a classier feel.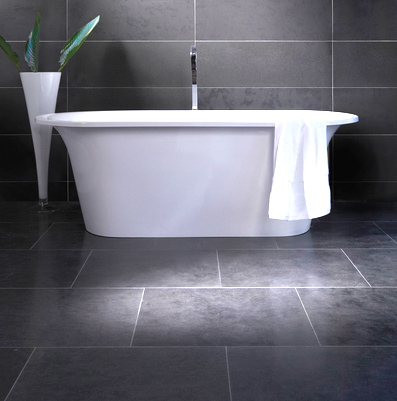 A tip when choosing tiles, get a few sample tiles, most tile retailers will sell you just one tile. Place a few different coloured tiles on the floor and look at it with the natural light during the day and electrical light in the evening. This will help you choose the right colour for the room you using it in and the tiles you don't need, you can return them to the store you bought it from and get a refund.
 Nadia Kajee  is an Interior Design & Decor Consultant. She is experienced in Residential and Corporate decor. Email Nadia on nadiakdecor@gmail.com or go the Decor Drama section in the forum to ask your questions.