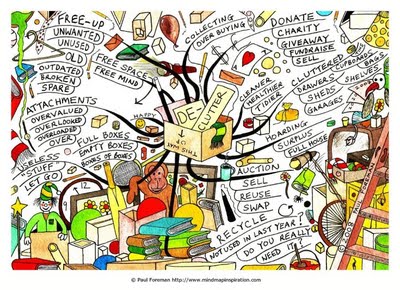 Ask Nanima would like to introduce our new feature "Decor Dramas".  We would like to welcome Nadia Kajee from Interior Design & Decor by Nadia K who will be dealing with your decor dilemmas to avoid any decorating faux pas. Nadia is an Interior Design & Decor Consultant. She is experienced in Residential and Corporate decor. Email Nadia on nadiakdecor@gmail.com or go the Decor Drama section in the forum to ask your questions. We will try and start a regular feature regarding some of the decorating dramas you are facing.
Here is the first article by Nadia Kajee
Today is our first of what will be a regular interior design and décor column. This is a column to give advise and answer all your décor and design dilemmas and also take a peek into "what's in" in the design industry. I thought we'd start this week's column in keeping with the Ask Nanima Home Industry Expo Durban Duchaaz Drop off and  Garage Sale.
I know buying or renovating or just redecorating your home can become a very overwhelming task. We either start buying everything we see or don't buy anything cause we just don't know where to start. I always advise my clients the cheapest and easiest way to start decorating is firstly to declutter, yes getting rid of all your Duchaaz(junk). You'll be amazed at the difference decluttering can make to a room. You will be  pleasantly surprised at the new space you'll have in that room. Sometimes you don't even need any major decorating. Getting rid of all the junk in your trunk can do the job.
The clutter you don't need, either donate or sell.  The money you make add it to your design budget. Simple!!!  Please people, let go of the sentimentality. Just because that dinner set was given to you by your favourite khala doesn't mean you have to keep it. Especially if it doesn't go with anything and you will never ever use it.  There might be someone out there who needs it more instead of it taking up space in your kitchen unit. Donate or sell (especially if you in Durban at the Ask Nanima Durban Expo Garage sale.) The memory should stay in your heart and mind,  not on the kitchen shelf collecting dust.
You would find a good relation between decorating and psychology. They go hand in hand. Decorating a space is not only about putting a splash of colour on your walls. It's about YOU. How does that colour make YOU feel. Its not about what the Jones have but its about adding your personal touch. Your home should reflect your personality. You don't have to go out and buy everything new because the old or the hand me downs clash with your personality. Its about working with what you have and adding a personal touch to it. Whether it be  a frame or a beautiful vase or new curtains or a rug, you don't have to break the bank to add your personal touch
I hope you enjoy my regular post and would appreciate feedback. All your design questions and feedback can be mailed to  nadiakdecor@gmail.com or go the Decor Drama section in the forum to ask your questions.