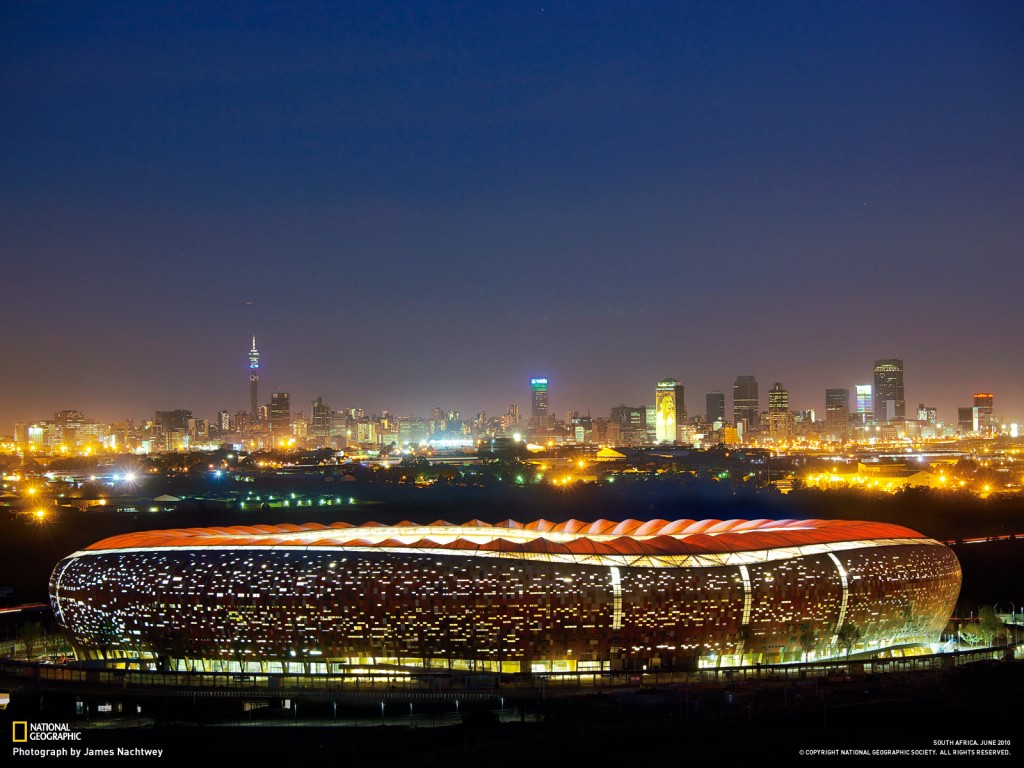 A list of Family outings compiled by Muaz Mahomed in and around Jozi, with reviews, websites, entrance fees,  halaal food info etc.
No
Place
Address
Description
 Entrance Fee (Approx)
 Halaal Food
Comments
1
Lola Park
Apparently closed down 
152 Viewpoint Road East, Bartlett A.H, Boksburg, 1459
Theme park with rides aimed at kids upto 12 years old. Entrance fee includes  all rides
R75 Kids, R60 Adults
No food allowed and no halaal food available
Decent place – if you don't like crowds. Facilities have been declining over the last few years but are still of decent quality. The circus has been getting better though. The pools are not the best.
2
Lory Park
180/1 Kruger Road
Animal Park, Big game, Reptiles and birds
R35 Kids, Adults R55
None
Mini Zoo. Feeding times are nice to see. Not a bad place
check Nanima review on lory park zoo 
President Park
MIDRAND
3
Yeesh
Woodmead and Bryanston
Indoor playgym for kids upto 12 years
R45 per hour per kid – No Charge for Adult
None
Nice but a bit pricy. quality of service and equipment is good.
(Bachoo and poiroo really enjoy it here)
4
Jimmys Jungles
Shop 60, Stoneridge Centre
Indoor playgym for kids upto 12 years
R49 for 2 hours
None
Nice and cheaper than yeesh. A good place for a few hours on a sunday afternoon
Modderfontein
5
Rhino and lion park
Krugersdorp (Cradle of Humankind) /Muldersdrift
Rhino and lion park.
R100 adults, R70 Kids
Can take food inside as well as braai areas
Nice to see lion, rhino and other animals. Decent braai areas. More driving compared to lion park though. Feeding times are great
6
New Turkish Mosque
Off Old Pretoria Road (Between Allandale and new road offramp)Midrand
Biggest mosque in southern hemisphere- free tour. Amazing architecture
Free
N/a
Really nice to go see. Climb up the minarets, and if you get a chance meet uncle Ali (the sponsor) – a man that will inspire you
check Nanima Review on the masjid 
7
Lion Park
Cnr Malibongwe & R114 Lanseria Johannesburg South Africa
Lion park, cheetas and other animals.Play with lion cubs and Giraffes. Salaah facilities behind restaurant.
R130 adultds, R70 Kids – Discounts apply
Can take food inside
This place is an all time favourite. Sundays feeding time is great (park in the white lion enclosure during feeding time- enclosure 2). Play with the cubs and take photos with them. Feed the giraffe ( they sell food but rather take veg scraps from home- the giraffes love it). Picnic areas as well as salaah facilities
8
Footloose Trout farm
William Nicol Drive, Fourways (9 kms pass monte casino)
Trout fishing (take small rods or hire from them), as well as flyfishing
R55 Adults, R45 Kids – plus pay for fish you catch
Can take food inside as well as braai
Nice place for dad and kids (mom take a book or handle the braai). Winter months are good for trout, and better to go when they stock the dams (call to find out). However, just beware that too many fish can land you with a hefty bill!
9
Santa Rama Mini Town
183 Rosettenville Rd
Mini Town with Kids Kazoo (indoor Play gym). The park is in a poor condition but the indoor playgym is good- provided there are not many school kids (Bus loads)
R35 Adults, Kids R30
No food allowed and no halaal food available
Park is in a really poor condition compared to my young days, but the train ride is ok and the kids kazoo (indoor playgym area) is nice and good fun. just beware of bus/taxi loads of "wild" kids – they can spoil your time there
Pioneer Park
Rosettenville South East Johannesburg
10
Sci- Bono Discovery Centre
Cnr Miriam Makeba and President St
Science centre- decent kids outing
R20 Adults, R10 Kids
None
Nice place for slightly bigger kids
Newtown Central Johannesburg
11
Planetarium
Wits University
Kids 5 and older.
R17 to R30 pp
None
Nice place for slightly bigger kids, especially when there are special events
Yale Rd
Braamfontein Central Johannesburg
12
Gold Reef City
14 Shaft
Theme Park – An all time favorite
R150 Adult, R100 Kid
Halaal Food available in side
An all time favourite – no comment needed
Northern Parkway
Ormonde South West Johannesburg
13
JHB Zoo
Jan Smuts Ave
Zoo
R55 Adult, Kids R35
None
An all time favourite – no comment needed
Parkwood Central Johannesbur
14
Croc City Crocodile Farm
Plot 59, Nietgedacht 535
See Crocodiles
R55 Adult, R35 Kids
Nice place, particularly feeding times
or Plot 97 R114
Nietgedacht North Johannesburg
15
Monte Casino Bird Garden
Montecasino Boulevard
Bird Sanctuary
R38 Adult, R22 Kids
None
Bird park and gardens are a good outing for the family
Cnr William Nicol and Witkoppen
Fourways Johannesburg
16
Rietvlei lifestyle centre
Swartkoppies Rd,
Mini Zoo and picnic
R25 Adults, R15 Kids, Plus R30 Car
Can take food inside as well as braai
Nice place for a family outing with braai
Between Alberton and Mulbarton
Alberton R554
17
Brookwood Estate Trout farm
Portion 30 Farm Rietfontein
Trout fishing (take small rods or hire from them), as well as flyfishing
R50 Adult , R30 Kid plus pay for fish you catch
Can take food inside as well as braai
Although more for fly fishing, nice place as a getaway for dad and kids.
Krugersdorp Johannesburg
18
Bokkie park
Southvale Rd
Bunny park – including braai areas and some other animals
Can take food inside as well as gas braai
Nice bunny park
Boksburg East Rand/Ekurhuleni
19
Bunny Park
Pretoria Road, Benoni, Johannesburg
Bunny park – including braai areas and some other animals
Free
Can take food inside as well as gas braai
Average place, nice and cheap rides as well as outing
20
Danielsrust Horse Trails
Danielsrust Game Farm District (cradle of humankind at Rhino and Lion park)
Horse trails
R200 pp minimum age 9 and minimum 2 people
N/a
Horse riding can be real fun. More for bigger kids though
Krugersdorp
21
The Ann van Dyk Cheetah Centre – De Wildt
Near Hartebeespoort
Cheetah centre -runs and tours
from R180 Adult, R90 per kid
N/a
Specialised place, but really nice if you want a close encounter with cheetas
22
Walter Sisulu Botanical Gardens
Walter Sisulu National Botanical Gardens
Gardens and park. Picnic but no braais
R25 Adults, R10 Kids
Can take food inside
Nice outing, crowded at certain times. Perfect for a hike, no braais though
End of Malcolm Road,Poortview
Roodepoort Johannesburg
23
Gautrain
JHB
Train Ride
Various but Marlboro to Sandton R19 per trip per person over 4 years (R38 Return), Add once off R10 for card PP.
Strict no food policy
Really nice for the kids, they love trains
24
Bush Babies
Near Hartebeespoort
Monkey Sanctuary
R195 Adult, R90 Kid
None
Avergage place but close encounters
25
Elephant Sanctuary
Near Hartebeespoort
Elephant Sanctuary- Walk with Elephants
R425 Adult, R295 Kid
None
Really nice but expensive. walk with elephants- close encounters
26
Aquadome
Emerald Casino- Vanderbijlpark
Indoor water resort
R65 Adult, R45 Kids
None, but food allowed
Nice warm indoor water. Not that many slides etc though.
27
Adventure golf
Greenstone (Sanridge), Randburg, Fourways and Eastgate (Park Meadows)
Putt Putt
3 Games : R49 Adults and R43/R33 kids
N/a
All time favourite
28
Honeydew Mazes
Randburg
Giant mazes- good fun
R80 Adult, R60 kid
None but picnics allowed- no braais
Nize family fun. The small kids dont really understand but have fun though
29
Wild Waters
Boksburg
Water resort
R100 adults, R60 Kids
No, But can take food inside
Nice summer fun, but can get crowded on event days
30
Reef Steam Trains
JHB/ Germiston
Various Steam train trips
Depends- see timetable. R200 Adult R140 Kids over 4 to magaliesburg
No Halaal food available
Really nice steam train trip to magaliesberg for lunch picnic (carry your own foods as no halaal foods there). Kids love trains
Nanima Reviews
31
Soccer City 
Soweto
Tour of stadium
R80 p/p. Pensioners pay R70 p/p. Children under the age of 6, attend for free. A family ticket of R160 is valid for 2 adults and 3 children under the age of 16.
No halaal food available – fordsburg closeby
For a tour must book in advance Went to a few stadiums during world cup matches and soccer city was the most cosiest and my favourite.