Are  Duchaaz (clutter) Taking over your life?
Do you feel overwhelmed with stuff?
Are things sitting around just collecting dust?
Are the clothes that you will never wear or fit you staring at you?
You have two options
donate them to a worthy cause for Mahala, free  or
 Sell them  at our Ask Nanima Home industry expo Durban on Sunday, 26 February 2012. Registration fee for selling duchaaz at expo is R100. Limited space available. Registration for selling your duchaaz at expo starts from 8pm on the day of the expo. Bring your own camping chair and beach umbrella.
We are going to have a massive Durban Duchaaz Garage sale –
We have noticed that there are some stuff that are too expensive to donate so you may want to sell them eg. wedding dresses, cellphones, appliances etc. . Here is your chance to sell all your classified type garage sale items directly to the public. Please note if you selling or donating anything it should be in good working condition. Registration fee for selling duchaaz at expo is R100. Limited space available.
Survey Duchaaz Garage sale
to see how many would be interested and how much space to allocate for the garage sale.
 Get Rid!!!

These duchaaz were dropped of at a Helping Hands Project in Lenasia – Al Badr Boy's  Orphanage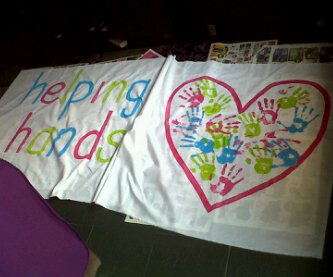 Declutter your life.
Recycle, Reuse, Reward

Duchaaz are things that are good quality, working condition stuff that you collecting, not using and want to sell in the junk mail.
At our Ask Nanima Home Industry expo in Durban on 26 Feb at Overport Secondary School will be having a Duchaaz Drop off.
We are looking for working condition, good quality stuff not broken things.
The main items we are looking for are
Books for the literacy campaign
Old working condition computers
Kitchen and baking stuff  for the kitchen campaign
Toys
Clothing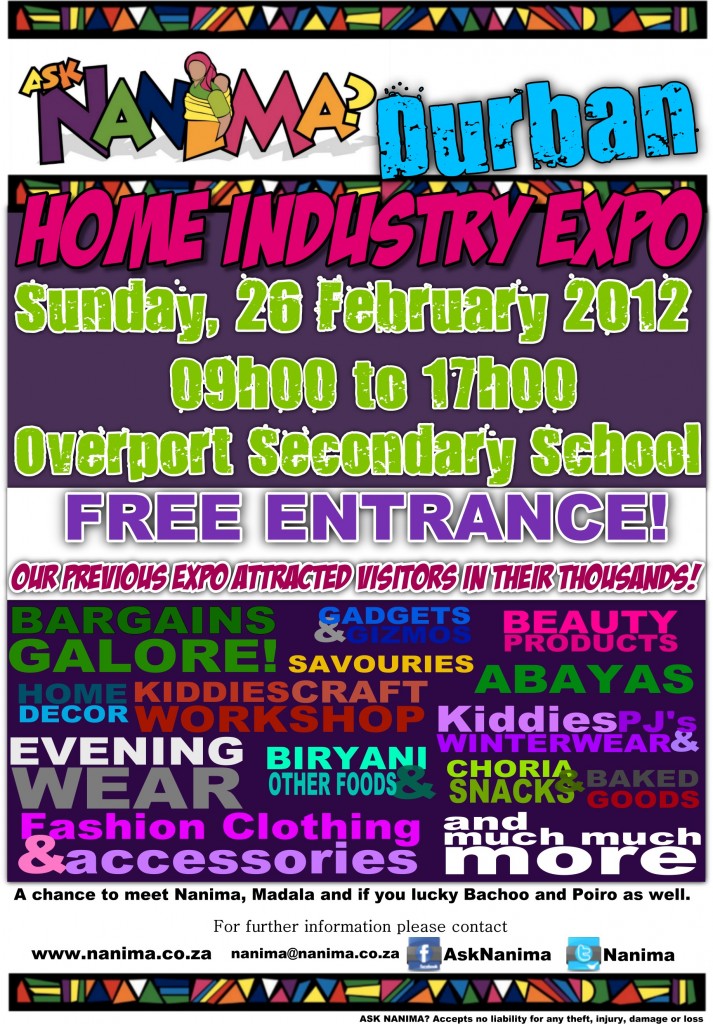 Decluttering Tips
According to Oprah Winfrey Show here are some tips for decluttering
Is clutter taking over your home? Peter Walsh has 10 easy ways you can de-clutter your home and your life today.
How to Keep Your House Clutter-Free
Tackle messes one room at a time.
When you buy something new, practice the "in-out rule:" For every one new item, get rid of an old one.
Create intimacy in the master bedroom. Remember that improvements in one room can spread to the rest of the house.
Make cleaning up fun for your kids.
Create a vision for the room you're cleaning.
Teach your kids how to sort.
Use a hanger system to determine which clothes you wear most.
Ask yourself if you really need something. If you hesitate, you don't.
Establish a "magic triangle" in your kitchen between the stove, refrigerator and the sink. Keep the items you use most in that area.
Identify useful utensils with the cardboard box test.
The cardboard test is – Identify useful utensils with the cardboard box test.
If you want to see what utensils you're really using, Peter recommends the cardboard box test. "Take all the utensils out of your drawers, put them in a cardboard box," he says. "For the next month, whenever you use one of these utensils, put it back in the drawer. If after four weeks it's still in the box, you don't need it."
conquer Clutter
Read more: Oprah – Declutter