September is Childhood Cancer Awareness Month
The objective of Childhood Cancer Awareness Month is to spotlight childhood cancer and survivorship issues related to childhood cancer nationally. To make us more aware of this disease in children we were asked to help Ghanaan Amardien who desperately needs our help.
Dear Nanima.
I was asked by one of the Little Fighters Cancer Trust supporters to bring one of our families, the Amardien family, under your attention.
We are a registered NPO which assists Families of Children With Cancer.
Last week, I received an email from a mother, Ayesha, concerning her 2 year old daughter, Ghanaan. Ghanaan was diagnosed with Acure Lymphblastic Leukemia about 7 months ago. Ayesha is a divorced mother of two babies, the youngest being 8 months of age. The father does not make any financial contribution towards the children. Ayesha works for R2700.00 per month. They share a very small flat with Ayesha's sister. I am sure you can imaging the hardships of raising 2 babies, including a child with Cancer who has special needs, on this small amount of money.
The same day that they were brought to our attention, we confirmed Ghanaan's medical situation with Dr Desai from Red Cross. We collected some food and baby goods and delivered the same evening.
What I saw really broke my heart.
The family does not have a stove or fridge, Ayesha sleeps on the top part of a bunk bed and both babies on the bottom part. They do not have enough clothes and really battles through the month. Red Cross Hospital has also sent them a bill of almost R35 000.00!
We are collecting whatever we can from our supporters to assist this family. We rely completely on public donations and we support about 30 families country wide.
I was hoping that, especially as it is Ramadaan, that we could together, make a difference in this family's lives.
If you have any contacts with people or businesses who would like to help Little Fighters Cancer Trust, please feel free to contact me directly. As we are a registered NPO, I will gladly have our accountants issue invoices for the full financial value of donations, which can then be used for tax benefits by businesses.
Please look at our website at www.littlefighters.org.za to meet some of our Little Fighters and to see what we do. . Please visit our page on facebook to see what we do, we are a very active charity and post updates on the children every single day. https://www.facebook.com/Little.Fighters
Ghanaan had to be rushed to Red Cross tonight with abdominal pains and another child who had a brain tumor removed last Thursday was rushed in to Red Cross as well with buildup  of fluids on the brain last night. This is why I am emailing you at 3am, I am waiting for updates on how these two children are.
Please consider becoming involved with us?
Thank you very much.
Mandie Erasmus
Trust Administrator
Please do not copy and paste banking details into emails – rather direct the people to the website directly to get the proper details – 
Donations can be made to : Little Fighters Cancer Organization
FNB Paarl Mall
Account nr: 62277783249
Branch code: 250057
Swift code for international donations: FIRNZAJJ
Trust Reg No: IT2817/2010
can email proof of payment – mandie@lando.co.za
Any businesses which requires an invoice for Taxation and BEE purposes MUST reference their donation with the business name and email me – mandie@lando.co.za a confirmation, when you EFT you usually get that option, and should please send me an email with all the company details so that I can forward it to our accountants who will then send me an invoice to forward to the donors.
I will still let you know when the web developers have loaded Ghanaan's profile onto the website. They have quite a few new children and families to load this week, so it might take a day or two.
Thank you ever so much for your interest in our cause and in our Little Fighters.
Best regards,
Mandie Erasmus Cape Town
Trust Administrator
073 729 6155
more info – Ghanaan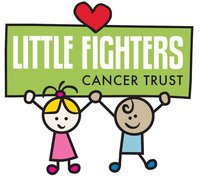 How Chloe beat Childchood Cancer
httpv://www.youtube.com/watch?v=lQ6fpayXrJA