Was Anwar Awlaki Assassinated  again?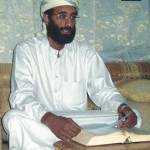 According to Al jazeera
Yemen's defence ministry has reported that Anwar al-Awlaki, a well-known and controversial imam with ties to al-Qaeda, was killed along with four others.
A government statement released to the media on Friday said the dual US-Yemeni citizen was hunted down by Yemeni forces, but did not elaborate on the circumstances of his death. Awlaki was wanted by both the US and Yemen.
"The terrorist Anwar al-Awlaki has been killed along with some of his companions," said the statement sent by text message to journalists.
Tribal sources told the AFP news agency that Awlaki, the US-born 40-year-old father of five, was killed early on Friday in an air strike that hit two vehicles travelling through an al-Qaeda stronghold in central Yemen.
Government officials say he was targeted 8km from the town of Khashef in the province of al-Jawf, just 140km from Sanaa, the capital.
"I can confirm he's dead," a senior White House official told the Reuters news agency.
source: Al Jazeera