Easiest Directions to Greyville Primary School

1. Turn right R554 road second lenz offramp near the graveyard
2. go straight down Flamingo pass BP
3. go straigh over set of robots
4. turn right on Rose by the total garage
5.Turn left at Impala by the masjid
6. turn right on Anemone Avenue
7. Arrive at Destination

Bring your family, friends, a picnic blanket  and join us for the Ask Nanima Home Industry Expo. A chance to meet the faces behind the Ask Nanima Home industry. A chance for home industries to find the opportunity to network and market their products to the general public. A chance to meet Nanima, Madala and if you lucky Bachoo and Poiro as well.
Campaigns at the expo
Duchaaz drop off – declutter your life  – chance to clean up your house and recycle, reuse and reward campaign
Is your child the next bachoopreneur? – initiative to encourage entrepreneurship in the little kiddies, we are introducing a kiddies market.
Nominate a Nanima – Nanima's were nominated and will be showcasing their products at the expo as well.
Greyville Primary School –  Screening DSTV sporting events of the day, they are having a raffle at their stall and giving away 1 basic DSTV installation sponsored by Multichoice Lenasia. Please also support the school and buy their concert tickets and goodies.
Security at the expo is provided by SA Rangers.
Anemone Avenue
We will try and put direction signs from the highway till the school but best to use the Garmin or Google maps to find it easier.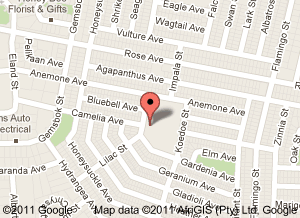 GPS Coordinates Decimal         Decimal                     Deg Min &                   Sec Deg & Decimal Min
Latitude                  -26.3241° S     26.3241°                   S 26° 19′ 26.76″                 -26° 19.446′
Longitude               27.8311° E      27.8311°                   E 27° 49′ 51.96″                 27° 49.866′
The aim of the event is to promote Home Industries, help them increase their client base and exhibit their products  directly to general public. Also to give the public direct access to Ask Nanima Home Industries. Some of the stalls prebooked are Biryani, Choria, Pyjamas,  Biltong, Makeup, Assorted Nuts, Arts and crafts, Jewellery, Wraps, Rice Dishes, Burgers, Chicken Tikka, Nougat, Gluten free products, Health products, Lingerie, Scarves,  Body products, Appliances, Toys, Eastern Clothing, Abayas, few Lenasia based charity projects  and much much more.
No excuses, Greyville primary has organized dstv wagon for the day showing major sporting events for the day from Multichoice Lenasia. The school will have a raffle and giveaway fully installed basic dstv system. Enter that competition at Greyville primary stall.
Our aim and goals for this event is for home industries :
To sell directly to general public;
Increase their client base;
exhibit and demonstrate their products and services;
Promote home brand awareness;
network and market their small home based businesses;
gain competitive advantage;
build relationships with other home industries
The first inaugural Ask Nanima Home Industry expo was held at the Johannesburg Botanical Gardens at Emmarentia Dam. It was a resounding success. People came from far and wide, Rustenburg, Lictenburg, Middleburg, Witbank  to support the event.
Some of the initiatives we plan 
Duchaaz Drop off point – Declutter your life – recycle, reuse reward campaign – Do you have working condition kitchen appliances, pots, baking stuff or Computer laying around and collecting dust toys, clothes.  We will donate these to charity organisations in the surrounding areas.  We will be collecting at Expo- Recycle, Reuse, Reward. (Duchaas – means all those things u sell in the junk mail)
We plant to start a literacy project at this expo, collect all books  and donate the books to the underprivileged in the area
Also still on the cards a bachoo (kiddies) corner – a chance to give children to sell at the expo and teach them Entrepreneur skills.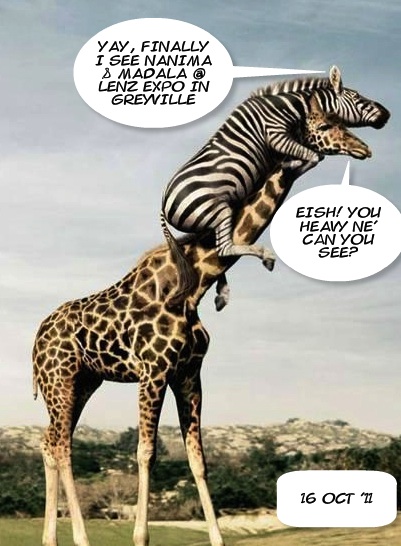 Expo Preparations
Please note as we are new at doing this type of thing we are also learning so please bear with us and have patience with us. InshaAllah the next one will go much more smoother as we will be more experienced.
Date change
We are changing the expo to 16 October 2011. As we consulted with everyone and it seems school holidays may not be the best time to have the expo as most go out of town during that time.
Venue Options
Yesterday I went from the morning hunting for the best place we could use for the Ask Nanima expo. We have earmarked these three places and would like to have a quick survey from everyone to see what you think would be the best venue for the day. Once we have an idea we will choose the best suited venue. Our criteria is simple Most reasonable. Less headache. Affordable. Place where everyone will have a nice day out.   Here are the 3 choices. I am finding it difficult to choose as all have pros and cons. So we decided to take it to the polls to get a feel of what you prefer.
[poll id="2″]
I like this place because it is in nature, farm area and peaceful and tranquil environment
Pros
Nature
Take the kids out for a nice day at the farm
Peaceful tranquil
Able to have any stalls without restrictions
Hiring a private place so can have any stalls and as many stalls as we want
Pony rides for children
Maybe beginners lessons for archery and horse riding offered at discount expo prices
Play area for children
Ample safe and secure parking behind electric fence
Can have food at the function
Central for Roshnee, Lenz and easier to get there from Jozi then lenz
No limitations, no red tape
Private function
Can make stalls very affordable
Can have more fun activities for kids like jumping castle, kiddies crafts
Can have a braai there
salaah facilities for both male and female
I saw 3 small masjids on the way and a Jamaat khana very close by
have a great family day
Fun for kiddies to play, man to horse ride or archery while the ladies shop till they drop..
Cons
It is outdoors and weather permitting
Although I found it very easiliy some may find it difficult to find
Have options for many roads to get there but if you want to save time and the easiest way to get there is via the grasmere toll of R6.50.
Little of timet o find but you could take R558 from Lenz and lenz south or the South Gate road from Jozi or You could take the de deur road from Roshnee
May just have to put some signage to get there. Many ways to get there if you want to save money.
less then 1km of dirt road to get there
May need to hire some toilets
Pros
Easy to find in Lenasia
Centre and heart of Lenasia very close to main roads
I am very impressed at the school, the work they do there and the passion the principal Colin Francis  and staff have at the school
Part of proceed will be donated to school. Any money spent towards the school will go for a good cause most probably their feeding scheme or one of their other great upliftment projects they have at the school
Truly a people's school
My family have a very close bond with Greyville Primary
Ample space to have stalls
Toilets and ablution facilites
have had many functions at the school before
Very close to masjids
Very close to Saaberie Chisty, Top shops
No red tape
Affordable
Stalls can be reasonable priced
Cons
Outdoors so weather permitting
Not ample parking in the school grounds
May have to park in the streets, living in South Africa this is a risk you take anywhere in the country. Principal has had many functions and has not had any incidents that he can recall
May need to get security for the day to look after the cars around the school.
May just need to organise some other logistics for the day
Please note this venue has to approve the stalls as it can't conflict with existing tenants. This will be very limiting.
Pros
Indoors most probably in the indoor parking lot
Central and well known to Lenasia
Accessible
Ample Parking space
Passing trade
Enough space
Can have it in any weather
Can also visit the mall
salaah facilities for both male and female
toilets and facilities
Cons
No food stalls, No braais, I am not sure if allowing baking stuff etc will be allowed
Have to go to the JOC but seems  less painful if we go with Trade Routes help
Still negotiating price
Trade route will have to help choose stalls as they can't conflict with current tenants
Place having it is underground so could be little grey
Limitied kiddies activities
Stalls May be more expensive if we have to hire the place
Have to pay for parking
I personally  like to be outdoors in a natural environment.
[poll id="2″]
Application  and booking stall Process
This time round we are doing things differently. We have decided to have an application process. Due to the high demand for stalls and to ensure we give everyone a fair chance we have decided to have an application process for the Lenasia Expo. The sooner you apply the better. If it comes to deciding between the same type of stall the person that applied first will get first option. Please note APPLICATIONS close 31 August 2011. 
The process will help us:
plan better
 see the needs and requirements
choose the real home industries out there.
 make the stalls as affordable as possible.
choose the best time to have it and
choose the best possible venue.
Applications  closes on the 31 August 2011.
Application Process
Please note APPLICATIONS close 31 August 2011 Please EITHER sms or email not both.. Send an EMAIL to nanima@nanima.coza  Subject : Ask Nanima Home Industry Expo Lenasia or SMS ONLY  0724287032
with you Name,
contact numbers  cell and preferably Landline,
email address
Short description of your home industry
Area you are from
Please Sms OR Email not both. Once we have the prices and rate card we will let everyone know where to find it.. An application does not mean that you are automatically reserved.
Ask Nanima Organising committee will be choosing home industries that will be best suited for the expo with some criteria especially if we find some duplicates.
Please note if there are duplicates the early bird might catch the worm.. the sooner you apply the better.
Registraton Process
We will choose the best suited home industries for the expo and try to ensure unique stalls and variety of different stalls.
We will inform all if they were successful or not most probably via sms or email.
In the first week of September we will contact all the exhibitors that are successful in the first week of September.
We will send the rate card and registration pack to successful exhibitors.
Due to long waiting lists, successful exhibitors have 48 hours to secure their place. If nothing is received within that time, the booking is forfeited.
Prices may vary as person will have to indicate if they require  additional tables or type of stall,. We are trying our best to make it as affordable as possible for home industries.
A refundable deposit will be included in the that will be given back to the person after the Expo, after we ensure things are left like how we found the place, clean and tidy.
Internet transfers are preferred. Please note if you making a cash deposit at the bank please include deposit fee charge of 18.50 (i think) to the deposit. If you forget we will have to take this from the deposit.
If electricity is required there may be additional charges incurred.