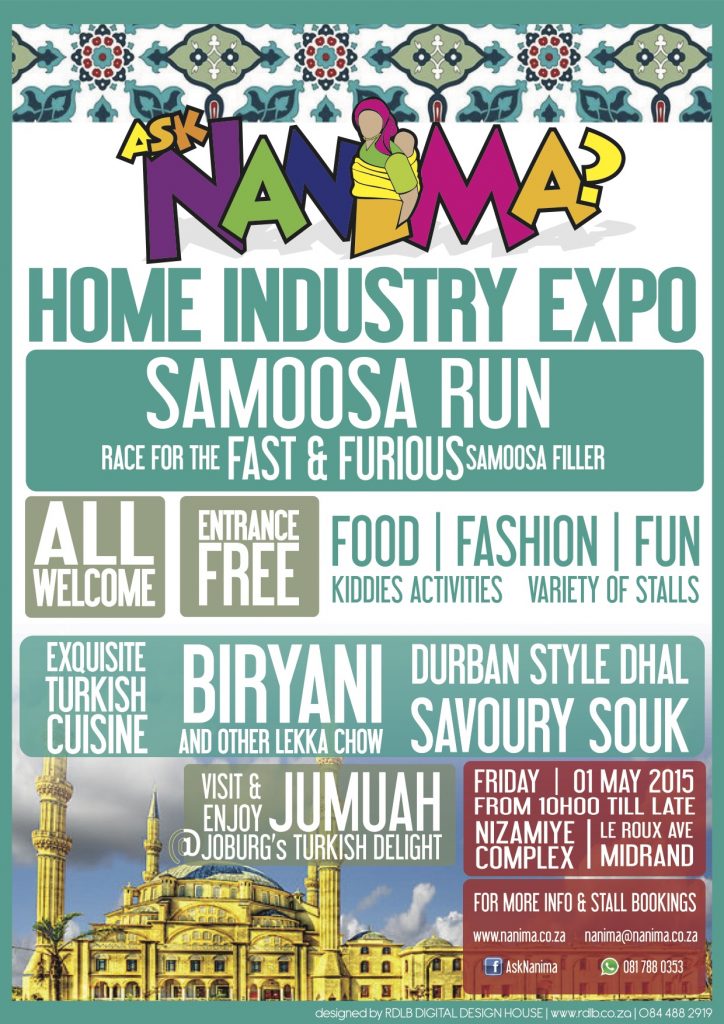 2015 Fast and Furious Samoosa Filler 2015 – Zainub Laher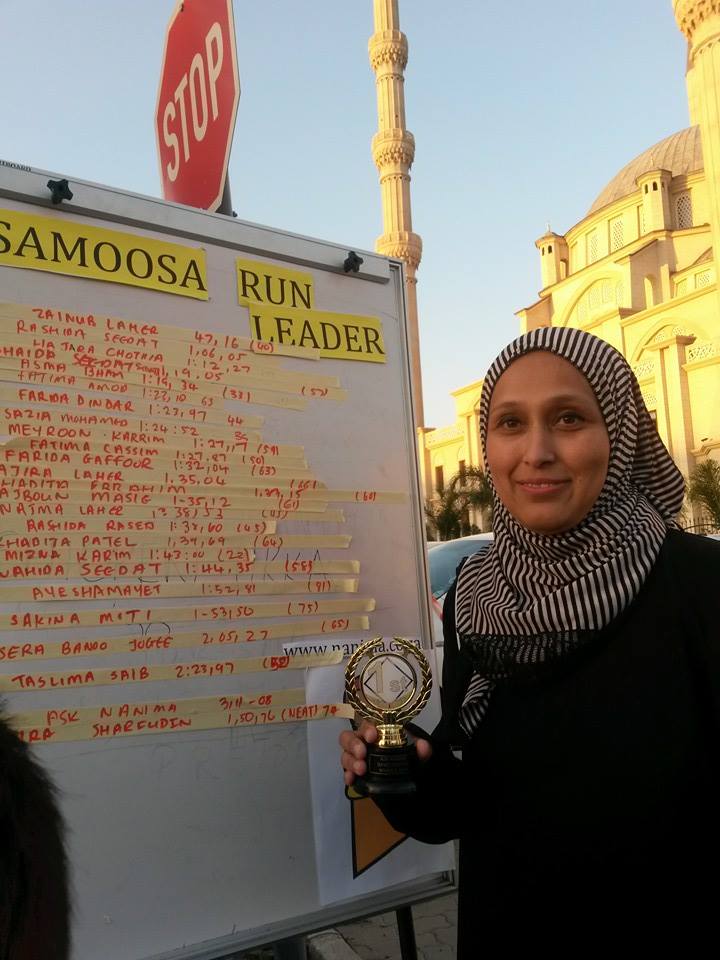 The Samoosa Runthe fast and the furious samooser filler of Jozi. Zainub Laher. Watch her fly through the filling. mashAllah. what skill and speed. – 47 seconds

Posted by Ask Nanima? on Saturday, 2 May 2015
Nanima Samoosa Run
The day Madala came home on his so called samoosa run,( more like a cup of chai cos it was not your typical samoosa run), I was straight with him. I told him there is one thing I won't do in a hurry and that is make samoosas. -Having learnt this principle in economics, I said : "I find the opportunity cost of making a samoosa and eating a samoosa don't add up. The time to make a samoosa and the amount of time to eat a samoosa is just not worth it." i think was the words I used in a nutshell.
Never say never, when you have kids, your priorties change, especially when your bachoo LOVES her dadi's samoosas. So this year for Ramadan, I decided to attempt to make Samoosas. Just the thought of making a Samoosa almost from scratch had me in a panic and brought shivers down my spine. My heart started beating faster. I was feeling nervous. I was procrastinating. After RUNning around for all the SAMOOSA ingredients the whole of yesterday, this morning I decided to bite the bullet and start. The mince part was easier then I thought. My biggest fear was the mince would end up being a big chunk of meat and the mince would turn green because of all the green ingredients.
As I was starting the Samoosa Run, I was saved. Bachoo's dadi,( may Allah grant her the highest form of Jannah), came to the rescue and showed us to how to fill a samoosa.We started of at about 10h00 and finished by 12h00. Madala and I tried and tried and tried and eventually got the hang of it. I sukkeled and had to use a tray for most of it to wrap it up. I think I filled 20 and madala filled 20 and Dadi the expert filled the rest. It was hard to keep up with the champion and pro. We managed to fill 2 X 2 litre ice cream containers. We had about 100 pur strips. I think we most probably filled about 90 samoosas and rest we made kakri.
Watch this video on how to fill a samoosa bachoo's dadi style and how a learner attempts to fill a samoosa.
How to make samoosa almost from scratch
I chose the song because I have a bit of comrades marathon nostalgia. The main reason was I feel all the samoosa makers all around the world are champs, especially those that can make 800-1000 samoosas in when sitting. I salute you.
While filling I had all these questions. Whose bright idea was this samoosa? How does the person selling the pur count that there are 100 pieces?
Ingredients
1. buy samoosa pur and support a home industry near you
2. buy mince
3. buy dhana/coriander, green chillies, spring onions
filling Recipe
1kg mince
1 onion very finely chopped for those that don't want to see onions
4tsp green chillies
2 tsp salt
1 tsp ginger garlic
1 tsp gharam masala
1 tablespoon ghee
1 small bunch dhania/coriander washed and chopped
quarter tsp black pepper
quarter tsp turmeric/arad optional
Method
1. wash and drain mince. Braise in frying pan and when it begins to get dry, add salt, ginger/garlic, green chillies, pepper and turmeric
2. When dry, add onions and braise just enough till moisture is evaporated
3. Add ghee. Mince should now be fine and dry like bread crumbs
4. Cool mince and add the chopped greens and gharam masala/dhana jeeru
Caution: Keep stirring the mince to avoid lumping meat.
Cover pur with a damp cloth to prevent the dough from drying out while making the samoosas.
p90 Buy – Treasury Indian Delight
Paste
Seal samoosa's using Flour and water paste
Fry and serve with lekker chutney

How to make samoosa pur from scratch
History of Samoosa
The Samosa has been a popular snack in South Asia for centuries. It is believed that it originated in Central Asia (where they are known as samsa) prior to the 10th century. Abolfazl Beyhaqi(995-1077), an Iranian historian has mentioned it in his history, Tarikh-e Beyhaghi. It was introduced to the Indian subcontinent in the 13th or 14th century by traders from the region.
Amir Khusro (1253–1325), a scholar and the royal poet of the Delhi Sultanate, wrote in around 1300 that the princes and nobles enjoyed the "samosa prepared from meat, ghee, onion and so on".
Ibn Battuta, the 14th century traveller and explorer, describes a meal at the court of Muhammad bin Tughluq where the samushakor sambusak, a small pie stuffed with minced meat, almonds, pistachio, walnuts and spices, was served before the third course, of pulao.
The Ain-i-Akbari, a 16th century Mughal document, mentions the recipe for 'Qutab', which it says, "the people of Hindustan call sanbúsah". Some people also like to add beef in their samosas.
Etymology
The word samosa can be traced to the Persian "sanbosag". The pastry name in other countries also derives from this root, such as the crescent-shaped sanbusak or sanbusaj in Arab countries, sambosa in Afghanistan, "samosa" in India, "samboosa" in Tajikistan, samsa by Turkic-speaking nations, sambusa in parts of Iran and chamuça in Goa, Mozambique and Portugal.While they are modernly referred to as sambusak in the Arabic-speaking world, Medieval Arabic recipe books sometimes spell it sambusaj.
source: wikipedia
Samoosa Run
If I am not mistaken usually a samoosa run is when a boy is looking for a girl and his mother takes him to see girls and they go and taste samoosas and drink tea.