11 May 2012
Target MET – funds for 150 blankets collected on 11 May 2012
Sadiyya Haffejee  went to the Mogaba pre school yesterday, situated in Etwatwa in Daveyton area. The organisation was started by a group of women who run the pre school (40 kids) and also do home based care. They received a small aid donation from council and recently through Kids Haven had help putting up two zozo's. Kids Haven is helping capacitate them by providing training and admin support in the interim.  At the moment Kids Haven assists them with a soup kitchen twice a week – donating where they can.
24 April 2012
my target this year is  150 blankets. Closing date  to collect 20 May 2012.
We are embarking on a Winter Campaign. Do you want to help?
Here are three ways you can help
1. Charity begins at home – ask your employees, domestic helpers if they require blankets or just buy 1 blanket and give to them. this was suggested to us in our facebook page.
2. Start a  Cover Me Campaign near you. Collect blankets, jerseys, sleeping bags, gloves, scarfs, beanies.. any winter goodies. Find worthy causes near you and donate these items to them. I highly recommend getting your local school and especially your madressah involved with this collection.
3. Donate towards my  Cover Me Campaign. I am collecting funds to buy blankets and will donate to an organisation close to home.
The organisation I chose last year was  Tshwanarang Day Care near Midrand. It is a day care centre for orphans whose parents passed away from Aids and vulnerable children. It is also a support centre for child headed homes.
This year I am going to look for an organisation that deals with street children or still looking for a place.
my target this year is  
150 blankets

.

Last year we collected funds for 160 blankets.

Please help me reach my target. If you have would like to donate blankets and winter clothes in the Johannesburg Area please let us know and we can arrange for it to be dropped off at strategic places in Mayfair and Lenasia.


Click here to Donate towards the Cover Me Campaign – For winter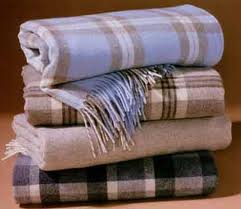 2011 Feedback
Feedback:
We have ordered the blankets and waiting delivery. we intend to distribute them on Saturday 25 June 2011. We also bought ear muffs.
25/06/2011
On friday we delivered the blankets. On saturday we distributed the blankets. Real eye opener. Meeting little Elvis, seeing how the twins are living, yet still so dedicated to school. I was so happy that we delivered the blankets on Saturday morning. I think Saturday must have been the coldest I felt this whole winter especially Saturday night when I heard the wind howling.
Other cover me campaigns
Lenasia Muslim School has also started their own Cover Me Campaign. If you are in the Lenasia area and want to donate blankets, winter stuff, please drop of at Lenasia Muslim School.