I am little disturbed by the media frenzy in front of the hospital where Madiba is recovering. To me it seems like vultures waiting, waiting for something to happen. Does Nelson Mandela not need at least some space, some respect and at least some privacy during this time. Apparently he went for routine check up. The man is 92 and frail as Tutu mentioned. Get well soon Madiba…
What upset me last week on Twitter when people started spreading a false rumour about the death of our South African icon. How immature and insenstive to spread such lies.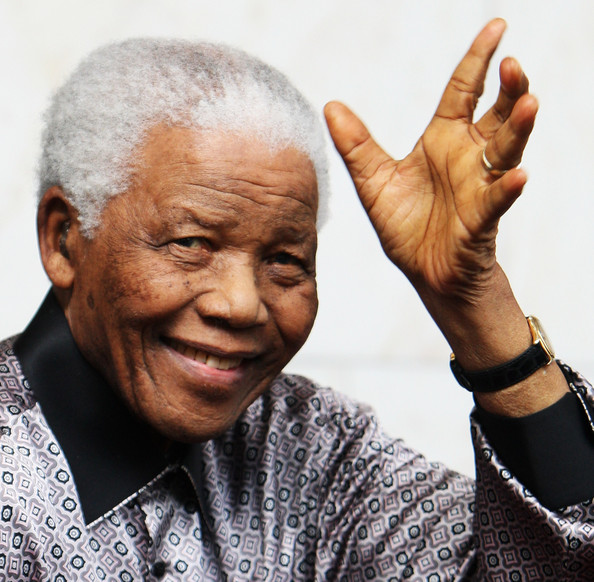 Media statement on President Mandela
27 January 2011
The Presidency calls for calm and restraint amid reports that the media is camping outside a Johannesburg hospital where former President Nelson Mandela is hospitalised.
President Mandela is comfortable and is well looked after by a good team of medical specialists.
We urge the media to afford him the dignity and respect that he is entitled to as the country's founding democratic President, as a national hero and also as a citizen of the Republic.
The media should balance the quest for stories with acting within the bounds of human decency and ensuring the respect for human dignity. The doctors also need to be allowed to do their work without undue pressure.
President Zuma, who is attending the World Economic Forum annual meeting in Davos, Switzerland, is kept abreast of developments by the Minister of Defence and Military Veterans, Ms Lindiwe Sisulu, whose department is responsible for the health care of current and former Presidents.
President Zuma wishes former President Mandela well and requests that the family be accorded space to support him in privacy and dignity.
Enquiries: Zizi Kodwa, Special Advisor on Communications on 082 330 4910.
Issued by: The Presidency
Pretoria
http://www.thepresidency.gov.za/pebble.asp?relid=3396