Kitchri
1 cup oil dhal
2 cups rice
2 tsp salt
1/4 tsp arad/tumeric powder
vagaar
1 tsp whole jeero
1 cinnamon stick
2 cardamons/elachie
1 onion
ghee/oil
Method
1. Add rice, oil dhal, arad/tumeric and salt to a pot of boiling water
2. when almost no water take out of stove
3. Make vagaar with oil, onion, cardamons, jeeru and cinnamon
4.  Add half vagaar to rice
5. Steam kitchri
Khuri
500 ml plain yoghurt
125 ml fresh cream
1 tablespoon chana flour
1/2 tsp arad/tumeric powder
1 t salt
half bunch dhania/coriander
green chillies optional
1 teaspoon ground cumin/jeeru
some curry leaves
Method
1.Blend all the khuri ingredient
2. take some vagaar  made from kitchri and put in a pot
3. Add curry leaves
4. add all the blended khuri mixture into a pot
5. boil on low heat stirring continously until it starts boiling
6.  Once boiled take of stove
Aloo Fry
3 potatoes
1 tsp mustard seed
1 tsp salt
1 tsp red chillies
half tsp arad/tumeric
oil
Method
1. mix potatoes with all ingredients
2. Cook on medium until done
Butternut
Butternut
1 tsp salt
1 tsp chilllies
optional some cinnamon and brown sugar
Method
1. cut butter in cubes or buy cubed butternut
2. toss in all ingredients
3. steam in little butter or water until soft
Serve with papar, and achaar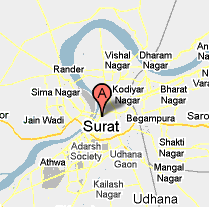 Where Khuri Kitchri orignated from?
Khichṛī (Hindustani pronunciation: [ˈkʰɪtʃɽiː]), alternate spellings khichdi, khichri, khichdee, khichadi, khichuri, khichari, khitchdee, and many other variants, (Hindi: खिचड़ी khicṛī,[1] Urdu: کھچڑی khicṛī, Bengali: khichuṛi, Gujarati: ખીચડી khichḍi) is an Indian food preparation made from rice and lentils (dal). Khichdi is also a popular light fare in neighboring Pakistan and Bangladesh. Khichri is commonly considered to be a comfort food.
Khichri is very popular dish of Suratis in southern Gujarat. It is served with special kadhi and adon dishes such as Surati undhia and vangan na ravaiya.
Khichdi is commonly served with another Indian dish called kadhi. Other common accompaniments are papads, beguni (deep fried eggplants in a besan batter), ghee (clarified butter),achar (oil based pickle), and yogurt.
source: wikipedia