I attempted to make burfee last eid and think i followed this recipe. now, For bakri eid seems like i made a dessert version and just mixed everything what a mix up- all in the taste.. get's mixed up in the stomach anyway. we don't even eat all these things. anyway wanted to create a little eid atmosphere by baking something.
250g butter
1tin about 400g klim
1 tin nestle cream
1 cup icing sugar
almonds chopped
elachie powder
Method
1. Melt butter
2. add  icing sugar
3. in another bowl mix klim, nestle cream – mix must look bread crumby
4. mix the syrup and dry ingredients
5. set in container
6. leave overnight
7. refrigerate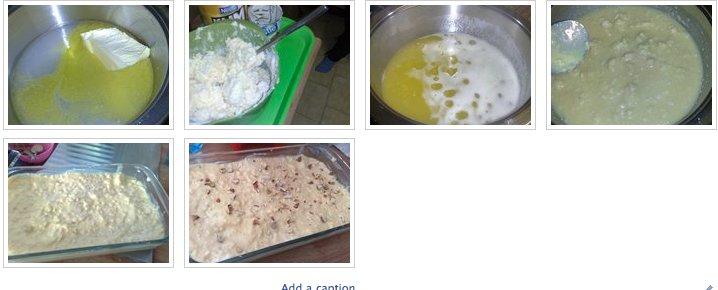 Mariam Solwa – try this recipe Fresh Cream Burfee
500g Klim / Nespray
1 sml tin Nestle Cream
1 cup fresh milk
125 g butter
¾ – 1 box icing sugar ( 500g)
2 cups fresh cream
1 tsp elachie syrup
1 cup sugar
1 cup ground almonds
Method
1.Blend Nespray and Nestle Cream in food processor to resemble bread crumbs.
2.Sift icing sugar and elachie , add to klim mixture.
3.Make a thick syrup with the sugar and fresh milk.
4.Add fresh cream to syrup and boil until thick.
5.Add butter to syrup just before removing from stove.
6.Add ground almonds and mix well.
7.Lastly add Nespray mixture and set aside overnight.
8.Mould into desired shape the next day.
9.Decorate with silvered almonds.