We had another successful book club meeting today at Kashif's fusion food discussing the road to Makkah. MashAllah it is growing from strength to strength. We introduced the talking stick miswaak concept which worked a bit but because the crowd was scattered wasn't as effective. I think it did serve it's purpose and most who had something to say about the book had their chance.
I am finding there is a need to start a satellite weekday one for the housewives as well. If any interested in the day one let me know. InshaAllah in the new year we will look at starting one during the week for that particular group of ladies as well, A lady can have a choice of attending one or the other or both if they really want to. There was a need for an online one as well.. any ideas skype, paltalk.. facebook
Road to Makkah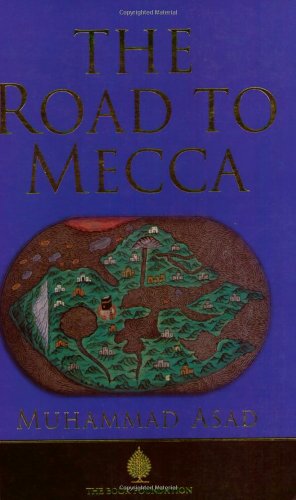 Some people loved it, others like me found it a bit tough to concentrate and some flew through it in 1 night.. The reason I joined was to start reading again and because I have this collection that is starting to collect dust and never get a chance to read them.
I found Road to Makkah a bit difficult and not very easy light reading. My mistake was rushing through it as I wanted to finish it for the meeting and started getting irritated with it.. just stopped when I realized that road to makkah is one of those where you have savor every moment.. read, reflect, chew it and then digest it, and maybe even spit out like paan sometimes.. I think I am a little impatient for that type of reading.. and don't want to waste a lot of time on lots and lots of descriptions and want get down to the meat of the story.. I still am not sure if I missed the part where he took his shahada or is that still coming.. I am by the persian letter the chapter before Dajjal.
What I liked about the book is that it showed us a different side of the Arabs, the humanness of them and an insight in their lives. I wonder if part of Arabia still lives in that rustic Arabia he described with camels and Bedouins.
I always see them as very distant, especially the royalty.. to find out the ibn saud had a romantic side to him and that he was writing love letters to his wife and gained strength from that was amazing, despite the fact he had lots of wives he had that one true love that he mourned for years after her death.. It also showed how the king although a powerful man was also a son and how powerless he was in front of his father and the respect he had for his father. That although he was king he knew he was a man and God was the greatest.
The other thing that struck me throughout the book is the way the Arabs treat guests and their hospitality towards them. I am not sure if this is how they treat everyone or do you think they treated him extra special because he was of a different race.. I really was amazed how he had no money or food and survived through his travels due to the hospitality of the Arabs. I also enjoyed how his observation of the different pillars of Islam and described them in such a simple but obvious way.. Salaah, Quran, Ramadaan..
What I also found interesting is the teacher at Al Azhar who described the students as learning parrot fashion and not adding any significant value to the world like their predecessors and how the Islamic society is becoming decayed and stagnant by not gaining knowledge and acting upon it..
I also found the comparison between the east and the west very enlightening from the eastern perspective..
Lastly what I enjoyed and didn't enjoy as well was the politics that was discussed throughout the book.. It was great to get insight about the different groups e.g. Sufis, wahabis, the different conflicts, the different middle eastern places.. Some of the wars are still happening.. The parts of conflicts and wars,I am sure that is more appealing to guyz., seems like some of the gals liked that parts as well.. I enjoy the finding yourself parts much more then the past history and politics.. the cloak and dagger bits were okay, not hot stuff not any hectic james bond stunts..
Interesting snippet youtube video about the Road to Makkah documentary released this year, I think the movie will make things more clearer for me when I can see it instead of imagining and getting confused with all the different names of places and people..
It was released in Germany this week.
Here's a trailer
httpv://www.youtube.com/watch?v=PZRfEFClx5k
If anyone from the Book club can find it, we can decide to watch it together one day.. it was only released recently I an sure it will take a while to come here.. .
As discussed there was a list of movies building up and maybe even starting a documentary club as well.. InshaAllah next year..