Wonders of Wii
Every time we visit bichoo's nana bagie and nanima's home, there is always war. Especially if my siblings are around. Whoever has control of the remote is king. One will want to watch e entertainment and depressing Diana, the other doesn't want Liverpool to walk alone and wants to watch sport, the 3rd faction wants to watch Bollywood, boogie woogie or Kasam se'. The war get's so intense that some will make sure they wake up before the other person to snatch the remote and have control for the day. If they have control they will hide it and even take it with them to bathroom when they shower.. You can imagine the pressure they are all under to have control.
This weekend we were surprised with the Wii. For the first time ever was the DSTV remote neglected. No one looked at. Not one of us changed the channel once. Everyone played with each other only competing who would get a birdie or who would get a strike in bowling. Wii was a real unifying force to be reckoned with.

The next day we bought the Wii fit. This is an amazing piece of machinery. It looks like a bathroom scale. You stand on it it measures your BMI(Body mass Index), weight athletic ability, and even your balance. At the end of the test it calculates your fitness age. Let's say my BMI was not ideal. My fitness age was that of a real nanima. It was a wakeup call for all that were measured. There after you set a goal to get to your ideal BMI and train. There are many exercises like Yoga, aerobic exercises – hula hoops, jogging, balance exercises like skiing. Wii fit is ideal for the person who wants to train at home and wants to be monitored. Like you have your own personal trainer on your doorstep. Let's say after a week of Wii fit I seem to be younger and almost my ideal weight.. wow..wow wii

Wii s a home video game console released by Nintendo. A distinguishing feature of the console is its wireless controller, the Wii Remote, which can be used as a handheld pointing device and detect movement in three dimensions. In simple terms when you are playing tennis, putting during golf, bowling or boxing you have to stand up and do the actions instead of sitting like a couch potato.
We are asking all women to cherish their breasts by checking them each month for changes to help detect breast cancer early. All women are at risk of being diagnosed with breast cancer. In the past, breast cancer mostly affected women over 40 years old but we are seeing younger and younger women presenting with breast cancer. The key is to detect breast cancer early so that you can get treatment and have a better chance of survival.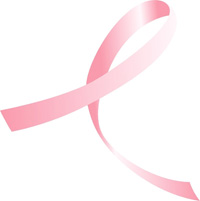 Go passionately pink for October and keep cancer survivors close to your heart. This is our message for our awareness campaigns in October, which is International Breast Cancer Awareness Month. The pink ribbon is an international symbol for breast cancer awareness. Many South Africans wear pink or pink items such as pins and ribbons in order to show their support for the cancer cause. Click here to see a list of pink items that are available for sale.
FATNESS VS FITNESS
Oprah's nemesis!!! The world is obsessed with this. It amazes me at how socially unacceptable fatness has become. What worries me more is that a person can be stick thin twiggy,lethargic and anorexic and this is totally accepted. Both are two extremes. The focus is totally lost. People are obsessed about weight instead of health. It doesn't mean if a person is thin, they are fit. If you are battling with weight, either fat or thin, focus on FITNESS. Clear your mind, sit still thinking about nothing for 10 minutes a day increasing as the days go, focus on you breathing , start moving, break a sweat, exercise 30 minutes a day(brisk walking, running) , eat fibre/oats for breakfast, drink 6 glasses of water, be grateful for what you have, think happy thoughts, focus on your strengths, not your weaknesses, eat healthy foods especially fruits and veggies and most importantly find balance.
NANIMA'S WISE WORDS
Those who think they have not time for bodily exercise will sooner or later have to find time for illness. Edward Stanley
The BMI formula
The Body Mass Index(BMI) formula was developed by Belgium statistician Adolphe Quelet(1796-1874), and was known as the Quetelet Index. BMI is also referred to as 'body mass indicator'. BMI is an internationally used measure of obesity.
How to calculate BMI – for users who wish to manually calculate BMI we have provided a bmi formula for both imperial & metric measurements
Body mass index calculation is very straightforward. Calculating body mass index requires only two measurements, height & weight.
Metric Imperial BMI Formula
The metric bmi formula accepts weight measurements in kilograms & height measurements in either cm's or meters.
1 meter = 100cms
meters² = meters * meters
Table: Metric BMI Formula
BMI =


( kg/m² )

weight in kilograms
————————————
height in meters²
Calculate BMI & Find Weight Status
Table: BMI Weight Status Categories

| BMI | Weight Status |
| --- | --- |
| Below 18.5 | Underweight |
| 18.5 -24.9 | Normal |
| 25 – 29.9 | Overweight |
| 30 & Above | Obese |
httpv://www.youtube.com/watch?v=RlOG3PM_xHA
NANIMA'S BOOK CLUB (LADIES ONLY)
A few ladies and I have joined started a book club and we decided to give it the Nanima name. YAY..
The first book we have decided to read is The Messenger by Tariq Ramadan.
The first book club meeting will be on the 1 Nov 08 at 10am at Nescafe in Fordsburg.
Fixtures
| | | | | | | |
| --- | --- | --- | --- | --- | --- | --- |
| Football | 25 Oct | Eng Prem | Everton | v | Man Utd | 13:00 |
| Football | 25 Oct | Eng Prem | Sunderland | v | Newcastle | 13:45 |
| Football | 25 Oct | Eng Prem | West Brom | v | Hull | 16:00 |
| Rugby | 25 Oct | Currie Cup | Sharks | v | Blue Bulls | 16:30 |
| Football | 25 Oct | Eng Prem | Blackburn | v | Middlesbrough | 18:30 |
| Football | 26 Oct | Eng Prem | Chelsea | v | Liverpool | 15:30 |
| Football | 26 Oct | Eng Prem | Man City | v | Stoke | 17:00 |
| Football | 26 Oct | Eng Prem | Tottenham | v | Bolton | 17:00 |
| Rugby | 01 Nov | International | New Zealand | v | Australia | 10:30 |
Results
Cricket
23 Oct
India Blue v India Red
India Blue won by 49 runs
Cricket
23 Oct
Ken v Zim
Match delayed – Rain
Football
22 Oct
Champions League
Atletico Madrid
1 – 1
Liverpool
Football
22 Oct
Champions League
Inter Milan
1 – 0
Anorthosis Famagusta
Football
22 Oct
Champions League
Panathinaikos
2 – 2
Werder Bremen
Football
22 Oct
Champions League
Shakhtar Donetsk
0 – 1
Sporting
Football
22 Oct
Champions League
Basle
0 – 5
Barcelona
Football
22 Oct
Champions League
PSV
2 – 0
Marseille
Football
22 Oct
Champions League
Chelsea
1 – 0
Roma
Driving Rain? Tips to Staying Safe When Driving in the Wet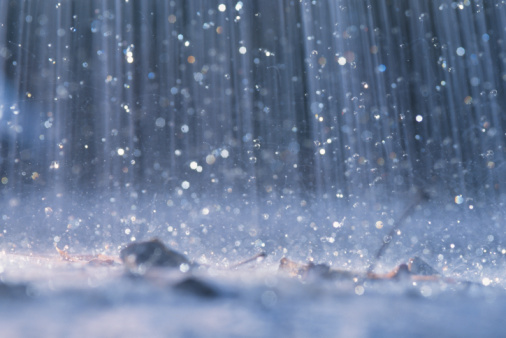 The weather can be trying at the best of times, but with traffic jams, road-works and a host of other hazards to contend with, so too can driving on roads! But when you find yourself caught in a downpour behind the wheel, what can you do to keep yourself safe?
The first thing you should do is keep a good distance from the car in front. It's advisable to keep a two second gap in normal, dry conditions but in the wet your stopping distance is roughly doubled so you should aim to keep at least four seconds away from the vehicle you're following. One method of doing this is to pick out a static object at the roadside such as a direction sign or street-lamp and count the time difference from when the front of the vehicle ahead of you passes the landmark until the front of your vehicle goes past the same object. This will help judge your distance, so you can amend your driving style accordingly to suit.
You should always be aware of the possibility of surface water, particularly if you're driving in an unfamiliar area. Keep your eye firmly on the road ahead and watch out for any telltale signs, such as the traffic in front of you braking sharply. Hitting a patch of deep water at speed will have a dramatic effect on your vehicle's handling and you could 'aquaplane' your vehicle which will cause a complete loss of control, so you should aim to avoid this at all costs by planning ahead as much as you can.
If you do have to drive through deep water, do so slowly in order to avoid a bow wave flooding your exhaust or engine and once through the hazard, test your brakes in order to make sure they're still working properly, while the friction will also help evaporate any moisture present on the braking components.
Visibility is often a problem when you're driving in heavy rain. Your vehicle can easily steam up and the spray from the road can also affect your vision of the road ahead. Make sure your demisters are on at a sufficient level to enable you to see clearly, and if you keep a safe distance you can negate the effects of surface spray from the vehicle in front of you. If your vision has become seriously jeopardised then it's advisable to pull over in a safe place, get your windows cleared or wait until the worst of the weather has passed before resuming your journey.
In addition to taking these precautionary measures, it is important to have adequate car insurance, as other drivers might not be so cautious. Make sure your insurance policy is up to date, but if it isn't or you don't have a current policy, then insuring your car through an online car insurance provider can be a quick way to peace of mind.
http://ezinearticles.com/?Driving-Rain?-Tips-to-Staying-Safe-When-Driving-in-the-Wet&id=1446663
ANNOUNCEMENTS
Send us your Wedding Announcements
| | | | |
| --- | --- | --- | --- |
| | | | |
| ML Mohamed Isla of Thailand Bangkok to Sister Widaad of Bangkok | | | |
| Hfz Hassen Bhyat of Lenz South to Sadia Dhoba of Lenz South | | | Stanwest Masjid Standerton |
| Yusuf Dadabhai of Roshnee to Farhana Patel of Imzintito of Durban | | | |
| Hfz Imtaz Nana of Daliside to Sabiya Kareem of Azaadville | | | |
| Muzzammil of Lenz South to Moehsina of Lenz South | | | Masjidul-Taqwa Lenz South |
| Hfz Fayaz Moosa of Roshnee to Zuleika Saleh of Roshnee | | | |
| Ismail Ebrahim of PE to Hawa Seedat of Lenasia | | | |
| Muhammed Hussain Wasgarey of Howick West to Miriam Sirkhot of Benoni | | | |
| Muhammed Nosarka of Lenasia to Yasmeen Akoojee of Klerksdorp | | | Jamia Town Masjid Klerksdorp |
| Aboobaker Tayob of Brits to Sumaya Mohammed of Lenasia | | | |
| Luqman Saloojee of Potchestroom to Shakira Seedat of Lenasia | | | |
| Hafiz Mohammed Timol of Heidelburg to Radhiyyah Byat | | | |
| | | | |
| Hfz Aadil Wadee of Mayfair to Allima Nabila Sattar of Robertsham | | | |
| Yacoob Nanabhai of Benoni to Zahira Ebrahim of Erasmia | | | |
| Ml Abdul Kader Rasool of Springs to Appa Fahima Ismail of Roshnee | | | |
| Arshad Hamid of Dundee to Zakiya Mohamed of Lenasia | | | |
| Naeem Hosein of Lenasia to Bibi Aysha of Lenasia | | | |
| Yaseen Palawker of Lenasia to Shahida Mookadum of Lenasia | | | |
| Farid Gaibee of Piet Retief to Sajira Nosarka of Lenasia South | | | |
| Fadia Patel of Cape Town to Nazreen Karodia of Benoni | | | |
| Ebrahim Bulbulia of Koster to Tasneem Hassim of Lenasia | | | |
| Hafiz Mohamed Irfan Jeebhai of Lenasia Ext11A to Sadia Okadia of Canada | | | |
| ML Naiim Gangat of Azaadville to Nabila Jassat of Belabela | | | |
| Hafiz Mohammed Jameel Mia of Emmarentia to Aneesa Casoojee of Crosby | | | |
| Hafiz Ismail Bhayla of Azaadville to Fatima Jada of Lenasia | | | |
| ML Imran Ebrahim Tadia of Nigel to Tayyibah Ebrahim Bham of Zeerust | | | |
| Ridwan Mohamed of Lenasia to Tasneem Jadwat of Durban | | | |
| Ismail Bodiat of Rustenburg to Rumana Motara of Rustenburg | | | |
| Aslim Laher of Azaadville to Kauser Khan of Escourt | | | |
| Hafez Mohammed Abdus Samad Shaik of Phoenix to Raeesa Ismail of Lakestone | | | |
| Ismail Takolia of Takolia's Farm to Nabeela Jogee of Lenasia | | | |
| Mohammed Ebrahim of Mia's Farm to Zainub Takolia of Eikenhof | | | |
| Imran Mayet of Mayfair to Farzana Karolia of Benoni Actonville | | | |
| Ahmed Seedat of Benoni to Jainab Amod of Durban | | | |
| Qari Huzaifah of Azadville to Shakira Asma of Lenasia | 04 Oct 2008 | After Maghrib | Khanqa Sh Zakariyya |
| Maulana Naasif Joseph of Zakariyyah Park to Bibi Fatima Cassim of Bertrems | | | |
Send us your Birth Announcements
Nanima would like to congratulate Zain and Fareea Angamia on the birth of their son Adam who was born on Saturday 18 October 2008
Nanima would like to congratulate Zaheer and Tasneem Patel on the birth of their son on Saturday 18 October 2008.
May Allah make your sons the coolness of your eyes InshaAllah.
Rainy weather recipe – BOMBAY POPCORN RECIPE
INGREDIENTS:
8 cups popped popcorn, warm
3 tablespoons butter or margarine
2 teaspoons curry powder or hot curry powder
1/2 teaspoon salt
1/2 teaspoon sugar
1/2 cup toasted coconut, golden raisins or sliced almonds, optional
Yield: 8-1 cup servings
METHOD 1,2, 3
Place popcorn in a large bowl.
Microwave butter 20 seconds or until melted; stir in curry powder until well blended.
Drizzle seasoned butter over popcorn and stir to distribute.
Sprinkle with salt, sugar and optional ingredients; stir gently until blended.
NOTICE SELF SERVICE – Looking for a service. Place a notice for free. Title: Area and brief description (e.g. Lenasia: Wedding caterer required) If you don't want to place your own details on the website email me with the information nanima@nanima.co.za
Care Services
Child Care
(4)
Confinement/Baby Care
(0)
Elderly Support
(0)
Food Services
Bridal(Makoti) Services
Lessons
Nani Taxi
School Transport
(0)
Lift Club
(0)
Boarding and Lodging
MUSLIM FEMALE
MF46 36 FEMALE PERSONAL ASSISTANT DIVORCED 2, 1 SON, 1 DAUGHTER
NOT VERY TALL, BROWN EYES, FAIR, COVER HAIR, NOT FAT BUT NOT TOO THIN! I AM A SINGLE MUM WITH A BROAD OUTLOOK ON LIFE, HARD WORKING. BELONG TO A FORUM, LOTS OF CHARITY & DAWAH WORK. READING, TRYING THINGS IN THE KITCHEN DON'T REALLY LISTEN BUT INDIAN IF I DO THE LIFE OF RABIA BASRIA CII & RADIO ISLAM NEAR THE OCEAN SEEKING MUSLIM MALE WITH GOOD VALUES AND MORALS, 37 – 45, STABLE & SECURE, ISLAMIC INCLINED, GOOD HABITS, SOMEONE WHO WILL BE PREPARED TO ACCEPT TWO CHILDREN , FAMILY PERSON. NO FOREIGNERS
HINDU FEMALE
MF47 37 Female Hindu PA Single Patient caring loving people person friendly Enjoys Reading and cooking Listens to Hindi Favourite book A new earth Watches Law and Order Likes holidays in Cape town Seeking Someone that is honest caring good sense humor